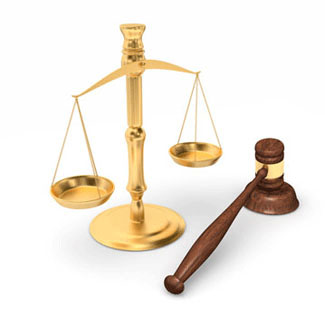 Johnson & Johnson May Have Exerted Influence Over The FDA's Talc Asbestos Concerns Decades Ago
The company is also under criminal investigation for lying about what they knew about asbestos contaminating Johnson's Baby Powder
Friday, December 6, 2019 - The New York Times article titled: "Special Report: Powder Keg-FDA Bowed to Industry for Decades as Alarms Were Sounded Over Talc" makes a stunning case that the FDA was persuaded to look the other way when concerns were presented over talc asbestos contamination. Scientists with Johnson & Johnson disagreed with the FDA decades ago when the agency recommended that the company adopt a more sensitive method of testing talc for the presence of asbestos. Johnson & Johnson refused to adopt the more strict testing method citing that such tests could produce false positives, the same logic the company uses today in attempting to debunk the validity of the FDA's recent Johnson's Baby Powder asbestos tests that came back positive for asbestos. The fact remains that the Johnson & Johnson testing method is too insensitive to detect the presence of asbestos.
The FDA's motivation in looking the other way and not taking a more aggressive role in regulating the cosmetics industry is puzzling because the asbestos scare in the early 1970's made it so obvious that talc supplies were likely contaminated with the cancer-causing mineral. At the time asbestos minors were dying in alarming number as were the people that lived or worked in the neighborhood of asbestos mines. Asbestos is mined by using explosives to blow up and pulverized asbestos rock into dust leaving the debris on the ground that is easily scooped up. Problem is that disintegrating asbestos rock in this way also creates enormous asbestos dust clouds that blankets the community, including open-pit talc mines that were adjacent to asbestos mines. Talc and asbestos are so closely related that veins of talc and asbestos often overlap each other in the earth. When the talc and asbestos mining industries are examined it is inconceivable that asbestos and talc are not intermingled. Talcum powder cancer attorneys offer free advice with no obligation to file a lawsuit claim and work on contingency.
The US Food and Drug Administration has vowed to act swiftly to continue to test cosmetic products including Johnson & Johnson baby care products as well as the entire cosmetics industry for the presence of asbestos, a known carcinogen. There have been several recent court cases where juries have found against johnson & Johnson and in favor of plaintiffs with mesothelioma or ovarian cancer and awarded the plaintiff or the plaintiff's estate hundreds of millions of dollars. Plaintiffs have cited internal Johnson & Johnson corporate communications, memos and email messages that imply that the company has been aware that they had an asbestos problem over fifty years ago when the news of asbestos' being carcinogenic first broke. Johnson & Johnson is currently under criminal investigation for potentially lying about what they knew and how they covered up the information. Incredibly, rather than update Johnson's Baby Powder and other products with a cancer warning label, the company decided to redirect their marketing efforts and target African American women that they thought they could "race shame" into using Johnson's Baby Powder and make themselves smell more like white women.