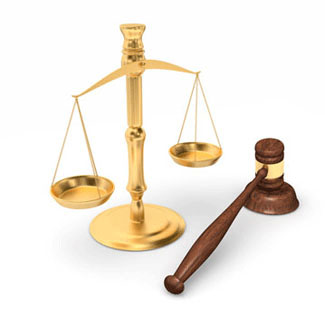 A Federal Judge Seems Determined To Allow Johnson & Johnson To Settle Their Talcum Powder Liabilities Under Bankruptcy Protection
The Judge has ordered another round of talcum powder settlement talks to start just as one talcum powder lawsuit goes to trial
Monday, May 15, 2023 - Johnson & Johnson's talcum powder bankruptcy plan seems to be back in place. Last year the health and beauty care conglomerate set up a spin-off subsidiary called LTL Management and placed their 40,000 or so registered talcum powder lawsuits against them into the shell company, along with $2 billion, and immediately filed for bankruptcy. Bankruptcy was granted by Judge Michael Kaplan who immediately halted all ongoing and future lawsuits until the bankruptcy issue is straightened out. Kaplan, who favors bankruptcy as the most efficient and equitable means to settle talcum powder cancer lawsuits, is now a key player in the multi-billion dollar talcum powder cancer litigation. The bankruptcy was overturned by an appeals court and Johnson & Johnson immediately refiled upping their settlement offer to $9 billion. Judge Kaplan has halted the lawsuits, extending the moratorium for another 60 days. Only one lawsuit has been allowed to go forward.
The talcum powder cancer lawsuit by 24-year-old plaintiff Anthony Hernandez Valadez has begun jury selection. the case is being allowed to proceed because of Valadez's deteriorating health. According to Courtroom View News (CVN), " Valadez was first diagnosed with mesothelioma - a form of fatal cancer frequently associated with asbestos exposure - in early 2022 and his doctors initially didn't expect him to survive past last December. Valadez claims he developed mesothelioma due to exposure to asbestos supposedly present in J&J's cosmetic talc products, which the company vehemently denies." California law allows preferential scheduling to personal injury plaintiffs with terminal illnesses. Jury selection will take until May 22 when the opening statements are tentatively set to begin. Despite Johnson & Johnson's denials, the US Food And Drug Administration (FDA) has tested and found that bottles of Johnson's Baby Powder contained asbestos, a deadly carcinogen and the most common cause of mesothelioma. Mesothelioma is the gradual scarring and hardening of the delicate lining of the lungs called the alveoli which need to freely expand and contract to facilitate normal breathing. Victims of mesothelioma gradually suffocate to death.
As the Valadez talcum powder cancer trial begins, New Jersey Bankruptcy Judge Kaplan has ordered a new round of settlement talks between Johnson & Johnson and those plaintiffs who have refused the $9 billion offer. 75% of talcum powder cancer claimants must approve the deal before it can be adopted. One issue that is a sticking point is getting a count on the actual number of people who have allegedly been injured or died from using Johnson's Baby Powder. Experts estimate that 40,000 people have actually filed lawsuits with dozens of talcum powder lawyers around the country and that there could be two or three times that many in total if all of the claimants are included. A claimant is a person who has contacted a talcum powder lawyer and registered their intent to file a lawsuit but has not yet done so. The potential number of claimants could be high given the one-year moratorium on talcum powder lawsuits where no cases went to trial while the company's bankruptcy scheme was being batted about.
Information provided by TalcumPowderCancerLawsuit.com, a website devoted to providing news about talcum powder ovarian cancer lawsuits, as well as medical research and findings.