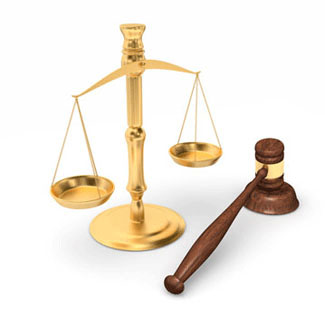 Johnson & Johnson Talcum Powder Bankruptcy Should Be Heard In New Jersey, Not North Carolina Where It Was Filed
Some members of the plaintiffs' bar think that Johnson & Johnson filing for bankruptcy in North Carolina was a ploy to delay talcum powder jury verdicts against them
Saturday, October 30, 2021 - U.S. Bankruptcy Judge Craig Whitley has ruled in favor of lawyers representing the plaintiff's bar and failed to grant Johnson & Johnson a halt of the talcum powder lawsuits against them, at least temporarily. The judge's order that lawsuits in progress and others may continue was made during a hearing in North Carolina the other day, when attorneys for Johnson & Johnson were unable to produce documents that the bankruptcy judge had requested. According to Bloomberg, "It is troubling we can't find agreements" that back up J&J's claims, (judge) Whitley said during a hearing in Charlotte, North Carolina, on Friday. Johnson & Johnson was unable to find key documents that could prove a corporate restructuring in late 1978 moved responsibility for older talc claims away from the parent." The hearing will resume later this year when the company will have another chance to produce the documents.
Judge Whitney also questioned whether his North Carolina court had jurisdiction over the Johnson & Johnson talc bankruptcy matter, and argued that a New Jersey Court where more than 35000 cases are organized into multidistrict litigation might be more appropriate. Johnson & Johnson is domiciled in Brunswick New Jersey. According to The Madison Record in Charlotte, North Carolina, "Bankruptcy Judge Craig Whitley suggested transfer at a hearing on Oct. 20, and court administrator Shelley Abel moved for it on Oct. 25. Abel wrote that 35,000 claims are pending in New Jersey, insurance litigation is pending there, Johnson & Johnson's principal place of business is there, and likely witnesses are there." An attorney for the plaintiffs' bar challenging the talcum powder bankruptcy told The Record that the move to file in North Carolina was intended to change the narrative away from the thousands of ovarian cancer deaths caused by the plaintiffs' negligence. "The manufacturing of venue for this bankruptcy case is only a minor portion of the legal maneuvering undertaken by the debtor in its effort to change the narrative surrounding talc-related claims against Old JCCI," the lawyers wrote to the court.
According to the latest report by Bloomberg News, more than 38000 people have hire talcum powder cancer lawyers, and filed claims against Johnson & Johnson alleging that using Johnson's Baby Powder for feminine hygiene after showering on the peritoneal area of the body has caused each of them to develop ovarian cancer, a deadly disease. Most women with ovarian cancer fail to recognize that they have the disease until it is too late and has spread to other organs in the body because the painful symptoms mask themselves as a woman's monthly menstrual discomfort. Other lawsuits against Johnson & Johnson allege that Johnson's Baby Powder contains asbestos and inhaling the powder's dust caused them to get mesothelioma. Mesothelioma is the gradual hardening of the delicate lining of the lungs called the alveoli due to scarring. Asbestos is microscopic yet sharp, and inhaling them can cause lacerations of those tiny tissues. The alveoli must remain elastic to facilitate healthy, comfortable breathing. The victims of mesothelioma gradually suffocate to death."
Information provided by TalcumPowderCancerLawsuit.com, a website devoted to providing news about talcum powder ovarian cancer lawsuits, as well as medical research and findings.