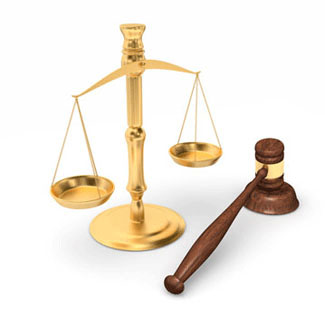 Experts Remain Divided Regarding Talc Causing Cancer
After five years of intensive studies, there is a lot of doubt about whether or not talc causes cancer
Tuesday, March 22, 2022 - After two dozen trials, a year-long Daubert hearing, and the testimony of hundreds of expert witnesses, the question remains if talcum powder itself is carcinogenic. The second unanswered question is whether or not asbestos, a given to contaminate talc, causes ovarian cancer specifically. Scientists remain undecided whether or not talc can cause cancer even if it is ingested and becomes lodged in a particular organ. One scientist has testified that talc can become permanently nestled in the ovaries and cause sufficient oxidative stress leading to irritation and possibly cancer. This opinion is backed up by The American College of Obstetricians and Gynecologists which agrees that if talc is permanently lodged in the ovaries it could irritate. The only question that has been definitively answered after about five years of studies and investigations is that the asbestos in talc can be inhaled and cause mesothelioma, the gradual scarring of the delicate lining of the lungs leading to eventual suffocation death. My AllAmericanHospice.com is very concerned with the safety of talc since millions of senior citizens use the product regularly to stay dry and feel fresh. "Talc is safe when it's used as directed and is generally recognized as safe by the FDA. But compared to cornstarch, talc has finer particles that are easier to inhale. Inhaling talcum powder causes sinus inflammation and irritation, and it can even lead to chronic lung diseases," the organization writes. Talcum powder lawsuits have been suspended until it can be decided if Johnson & Johnson can settle the matter through bankruptcy court.
Johnson & Johnson discontinued sales of their iconic Baby Powder in North America, citing decreased demand due to misinformation about the product's safety. The company continues to market and sell Johnson's Baby powder made from talc in China, India, and the European Union. CNET.com echoed Johnson & Johnson's defense of talc and the lack of hard evidence about the talcum powder cancer risk. "Johnson & Johnson maintained the safety of its original baby powder in a statement, saying "decades of independent scientific testing" has concluded that cosmetic talc used in baby powder doesn't cause cancer and is safe. The company pointed to a large cohort study published in the Journal of the American Medical Association, which didn't find a statistically significant risk between baby powder use (including some containing talc) and ovarian cancer." In all fairness, this study has been all but debunked because the conclusions relied on the specific memory of exacting talcum powder usage going back decades, memories that scientists think are unlikely to be accurate. Talc's bad reputation is due to the company it keeps. The mineral is found around the world in mines that are adjacent to and often overlapping asbestos, a known carcinogen. the only hard evidence that talc is carcinogenic comes from the opinion of the World Health Organization's International Agency For Cancer Research (IARC) in Lyon, France which thinks that talc "is possibly carcinogenic." Even The American Cancer Society is undecided about the carcinogenic nature of talc stating that studies have produced mixed results. The FDA has not recalled talc to date.
Information provided by TalcumPowderCancerLawsuit.com, a website devoted to providing news about talcum powder ovarian cancer lawsuits, as well as medical research and findings.