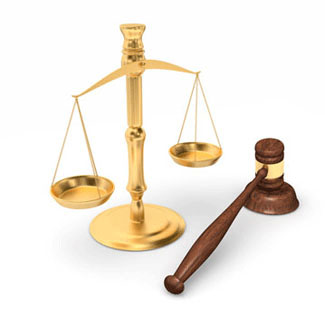 Talcum Powder Cancer Plaintiffs May Not Get Their Constitutionally Guaranteed Day In Court
A New Jersey bankruptcy court judge has sided with Johnson & Johnson and will allow the LTL Management bankruptcy petition to proceed
Monday, February 28, 2022 - Johnson & Johnson has been granted permission to proceed with the controversial bankruptcy scheme for their talcum powder spin-off company LTL management, all but guaranteeing that plaintiffs will be denied their day in court. More than 38,000 women with ovarian cancer and men and women with mesothelioma have registered to file Talcum Powder cancer lawsuits alleging that using Johnson's Baby Powder for one reason or another, regularly and for many years, caused them to develop their disease. Johnson & Johnson continues to deny that their iconic product causes cancer. The company also denies it contains asbestos as FDA tests proved in 2020. The bankruptcy court judge wrote in an opinion paper covered by reporters for NPR that he thought bankruptcy would be the most expeditious way for such a large number of plaintiffs to receive compensation for their injuries. "The Court is aware that its decision today will be met with much angst and concern," Kaplan wrote in his decision. "The Court remains steadfast in its belief that justice will best be served by expeditiously providing critical compensation through a court-supervised, fair, and less costly settlement trust arrangement." The judge's ruling seems to pressure plaintiffs to accept much less than the hundreds of millions of dollars they each hoped in line with previous talcum powder cancer jury awards. The bankruptcy judge's ruling will certainly be appealed, further delaying ongoing court proceedings and any amount plaintiffs might receive as a settlement. Johnson & Johnson is trying to limit its talcum powder cancer liabilities to around $40,000 per plaintiff without going to trial. The company argued to the judge that only half of the 24 bellwether talcum powder cancer trials that concluded during the previous five years were decided against them and that most of the 38,000 plaintiffs would lose if and when their case ever made it to court. Johnson & Johnson continues to tell consumers that Johnson's baby powder is safe to use and the reason they discontinued selling it in the US and Canada is that consumers preferred powders made from cornstarch over talc. Plaintiffs' attorneys were angered by the judge's decision to allow the controversial bankruptcy scheme to move forward. "We are disappointed that J&J's stooge 'bankruptcy' filing for its fall-guy subsidiary LTL Management was not dismissed," (plaintiff attorney) Ruckdeschel said. "Americans suffering from cancer caused by J&J's asbestos-tainted talc have a constitutional right to have a jury decide their case."
Much more will be said and written about the judge's decision in the days and weeks to come. Plaintiff attorneys think that the decision could open the door for any company to skirt responsibility for being held financially accountable for selling products that cause human harm and potentially death, and make legal liability and bankruptcy spin-off costs just a cost of doing business. Product safety would become secondary to structuring their company to limit legal liabilities and the Texas Two-Step bankruptcy scheme could quickly become standard operating practice.
Information provided by TalcumPowderCancerLawsuit.com, a website devoted to providing news about talcum powder ovarian cancer lawsuits, as well as medical research and findings.