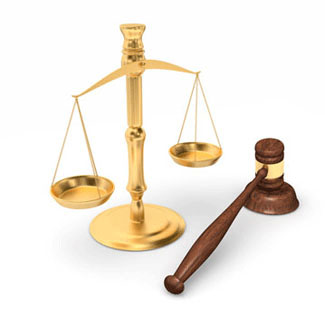 Women and Mothers Should Go 100% Talc-Free in 2021
It is a good idea to start the new year right and throw away health, deodorant, baby, and beauty care products that contain talc and replace them with products made from cornstarch or arrowroot
Wednesday, January 6, 2021 - Johnson & Johnson has paid women with ovarian cancer hundreds of millions of dollars in compensatory and punitive damage awards for the pain and suffering they have endured from using Johnson's Baby Powder and Shower to Shower products that contain asbestos-contaminated talc. Dozens of juries from California to New Jersey have listened to the victim's expert scientific witnesses that have tested Johnson's Baby Powder and found it to contain asbestos, a known carcinogen. Johnson & Johnson have discontinued selling their iconic brand of talcum powder despite its sales accounting for nearly 5% of companies cosmetics revenue. If ever there was a healthy New Year's resolution worth working towards it would be to get rid of any product you may use that contains talc and replace it with a healthy alternative. Johnson's Baby Powder Cancer Lawyers offer free, no-cost, no-obligation interviews for individuals that have cancer and have used Johnson's Baby Powder regularly and for many years.
Other products like Old Spice Talcum Powder or Mennen deodorants that contain talc may contain asbestos, a powerful carcinogen responsible for hundreds of thousands of cases of mesothelioma, a form of lung cancer. Talc has dominated products that are commonly used for baby and beauty care like baby powder, body powder, aerosol, and roll-on deodorants, women's and teenager's eye makeup, blush and foundation, and other health and beauty products. Women's beauty care products that should be replaced include powder bronzers, blushes, highlighters, and loose powders, according to Twinspiration. co, a leading health and beauty card advisory website.
Many brands have switched from using talc to cornstarch and there is barely any difference in dryness and smoothness. Companies like Revlon and Johnson & Johnson have made the switch. Johnson & Johnson has taken the drastic measure of discontinuing selling Johnson's Baby Powder made with talcum powder in the US and Canada and replaced it with the same brand using only cornstarch. Other companies like the makers of Clubman Barbershop Talcum Powder are currently in litigation where plaintiffs seek millions in damages for the lung cancer that the after-haircut dusting powder has allegedly caused. Even though cornstarch baby powder is safer than talc, it should not be inhaled. Look for a Talc-Free Label on the front of the packaging of any baby or beauty product you consider buying.
Also, women who have been using Johnson's Baby Powder or other talcum powder for feminine hygiene should immediately stop using it and switch to a talc-free alternative. Some of the products women might consider to be healthier than talcum powder include, Vagisil Odor Block Feminine Deodorant Powder for Women, Talc-Free, Burt's Bees Baby 100% Natural Dusting Powder, Talc-Free Baby Powder, and Lady Anti Monkey Butt | Women's Body Powder with Calamine | Prevents Chafing and Absorbs Sweat | Talc Free, all of which can be purchased from Amazon.com.