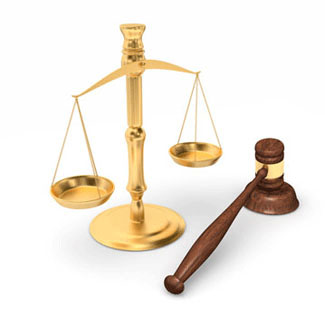 Civil Rights Talcum Powder Lawsuits Could Cause An Avalanche of Baby Powder Ovarian Cancer Lawsuits
Johnson & Johnson chose to target black women with their baby powder advertising after discovering their product caused cancer
Friday, July 30, 2021 - Women and mothers have been shocked to find out that it was not the job of the FDA to test baby care products for carcinogens before they were sold to mothers and applied to their infants. It may also be of interest that the FDA does not regulate the entire cosmetics industry. The FDA does not test products like Johnson's Baby Powder for known carcinogens. Internal Johnson & Johnson correspondence unveiled during court proceedings show they knew as early as 1971 that talc and asbestos are companion minerals mined adjacent, overlapping, and interspersed with one another all over the planet. The Reuter investigation titled "Johnson & Johnson knew for decades that asbestos lurked in their talcum powder," is available online to read. When Johnson & Johnson was warned more than fifty years ago that their talc was contaminated with carcinogenic asbestos, the company decided to redirect their marketing towards African American and obese women that lived in the warmer, humid southern part of the US. Civil rights groups now line up to file lawsuits against Johnson & Johnson following the lead of Ben Crump, the attorney who represented George Floyd recently. According to WBAL Baltimore, " filed the suit Tuesday in New Jersey with his legal partner Paul Napoli on behalf of members of the National Council of Negro Women (NCNW). The council, founded in 1935, is a nonprofit that advocates for and empowers women of African descent and their families." Women with ovarian cancer are advised that it is not too late to contact a Talcum Powder Ovarian Cancer lawyer and file a Talcum powder cancer lawsuit.
It was not until 2019, the US Food and Drug Administration tested Johnson's Baby Powder that was purchased at a nearby CVS, Rite Aid, and Walmart, and found they contained asbestos, a known carcinogen. This public revelation prompted the company to recall 33,000 bottles of the batch from which the contaminated products were purchased, all the while being steadfast in telling consumers that their talcum powder was safe, pure, and asbestos-free. Since then, Johnson & Johnson has been forced to pay more than 2 billion dollars to 22 women with ovarian cancer who sued Johnson & Johnson, when the US Supreme Court refused to hear the case. The court's decision came on the heels of a Missouri Appeals Court upholding the 2018 jury decision and also the Appeals Court judge calling Johnson & Johnson's handling of its talc-asbestos problems "reprehensible." Johnson & Johnson has discontinued selling Johnson's Baby Powder containing talc in North America and has replaced it with a product made from cornstarch. Johnson & Johnson's actions have paved the way for other cosmetic companies like Colgate Palmolive and Revlon to quietly revamp their beauty, health, and baby care product lines away from using talc and towards using cornstarch, arrowroot, and other non-toxic, organic ingredients.
Information provided by TalcumPowderCancerLawsuit.com, a website devoted to providing news about talcum powder ovarian cancer lawsuits, as well as medical research and findings.