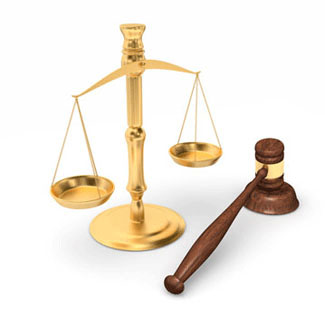 One in Five Talc Products Recently Tested Positive For Asbestos Including Johnson's Baby Powder
The US Government advises that consumers avoid cosmetic and toiletry products that have tested positive for asbestos and other fibers that are harmful to one's health
Tuesday, March 10, 2020 - The US Food and Drug Administration has taken a much more proactive role in testing a wide range of talc-based cosmetics products sold in the US for asbestos and other fibers that can be harmful to human health. For over a year, the agency has hired AMA Analytical Services, Inc. (AMA), an independent expert scientific laboratory testing service to perform purity tests on talc-based cosmetics looking for the presence of asbestos and related fibers. According to the FDA "AMA was selected because of its expertise and knowledge in asbestos testing, as well as having conducted a previous successful survey for the FDA." The AMA has found asbestos or asbestos-related fibers in 9 out of the 52 samples tested. The AMA uses the Polarized Light Microscopy (PLM) and Transmission Electron Microscopy (TEM) for asbestos testing. Experts agree that there is no safe level of asbestos contamination and that there is no way to remove asbestos from talc at any level. Talcum powder cancer lawsuit attorneys offer free consultations and represent Americans nationwide harmed from talcum powder use.
The FDA advised consumers to stop using certain bottles of Johnson's Baby Powder; Lot #22318RB which can be found on the back of the bottle underneath the cap after the product tested positive for asbestos. Johnson & Johnson voluntarily recalled the batch of its iconic baby powder and retailers Walmart, CVS, and Rite Aids have removed it from their shelves in October 2019. Other cosmetics products that tested positive for asbestos that the FDA advises should be avoided are Beauty Plus Global Contour Effects Palette 2, Batch No. S1603002/PD-C1179, Claire's Jojo Siwa Makeup Set, SKU #888711136337, Batch/Lot No. S180109, Beauty Plus Global Inc. City Color Collection Matte Blush (Fuchsia), SKU #849136008807, Lot No. 1605020/PD-840, Beauty Plus Global Inc. City Color Cosmetics Timeless Beauty Palette, SKU #849136012958, Lot No. 1510068/PD-C864R, Beauty Plus Global Inc. City Color Bronzer (Sunset), SKU #849136016017, Lot No. 160634/PD-P712M, Beauty Plus Global Inc. Beauty Plus Global Inc. City Color Shimmer Bronzer (Caramel), SKU #849136017106, Lot No. 1612112/PD-840, according to the FDA.
Several independent public health watchdog groups were outraged at the high percentage of cosmetics that tested positive for asbestos including Scott Faber, the Senior Vice President for Government Affairs for the Environmental Working Group (EWG). According to Faber, "The results of FDA's tests should be all the evidence needed for Congress to act quickly to pass legislation mandating all talc-based personal care products are rigorously tested and the cosmetics industry is required to put the public's safety first." The EWG report reiterated that experts agree that "even small amounts of asbestos, and exposures as short as a few days, can cause mesothelioma, incurable cancer, and other diseases many years later. From an analysis of federal mortality data, EWG Action Fund estimated that up to 15,000 Americans die each year from asbestos-triggered diseases."