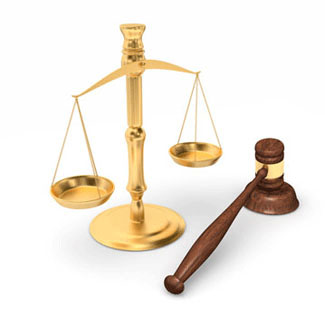 Johnson & Johnson's Rhetoric No Match For The Facts
The company knows that they must settle the bulk of the baby powder cancer lawsuits filed against them
Tuesday, March 2, 2021 - Johnson & Johnson may be looking to settle a large portion of the approximately 25,000 lawsuits against them, in bulk, and without admitting that Johnson's Baby Powder may be contaminated with asbestos. Women that have developed ovarian cancer and men and women with mesothelioma claim that Johnson's Baby Powder contains asbestos and other dangerous elongated fibers that have led them to develop the disease. Plaintiff attorneys have argued that the company knew decades ago that their talc supply could have been contaminated with the deadly carcinogen and failed to warn consumers. Women have used Johnson's Baby Powder for decades for feminine hygiene in the genital region. It is alleged particles of asbestos could have entered the vagina, made their way up through the Fallopian tubes, and become permanently lodged in the ovaries where they caused irritation leading to cancer. Johnson & Johnson has set aside 3.9 billion dollars in 2020 for legal contingencies that experts believe could be for settling the cases before trial. Johnson & Johnson paid $100 million to settle 1000 cases in 2020 rather than add to the string of 100 million dollar jury awards that they have been forced to pay. According to Reuters, "Drugmaker Johnson & Johnson set aside $3.9 billion in litigation expenses in 2020, which it said was primarily associated with talc-related reserves and certain settlements. The company faces 25,000 lawsuits by former users of its baby powder who say asbestos-laced talc in the product caused their cancers, it said in a securities filing." Talcum powder ovarian cancer lawyers continue interviewing prospective plaintiffs that have used Johnson's Baby Powder regularly and for many years for feminine hygiene and have developed ovarian cancer. The estates of women who have died from ovarian cancer have likewise filed lawsuits.
The additional legal reserves come in the wake of the company's most unusual move of discontinuing sales of its most iconic brand, Johnson's Baby Powder throughout North America. Johnson's Baby Powder accounted for roughly 5% of the company's overall revenue. According to the New York Times, "The decision to wind down sales of the product is a huge concession for Johnson & Johnson, which has for more than a century promoted the powder as pure and gentle enough for babies." The Times says that the company discontinued sales for business reasons but conceded that consumer buying habits had changed and demand for the product fallen due to health concerns. Johnson's Baby Powder quietly replaced their talc-based baby powder with one made from cornstarch.
The source of talc's asbestos contamination is believed to be during the mining process. Most cosmetics companies that use talc assumed the product to be asbestos-free because it was so certified by Imery's Inc., and other talc mining companies. Imery's Inc., the sole talc supplier for Johnson & Johnson was forced to file for bankruptcy after being named as a co-defendant in the majority of talcum powder asbestos lawsuits.