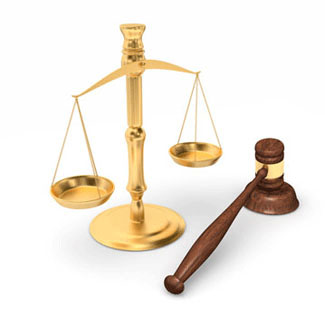 The Plaintiffs Bar Is Furious About Johnson & Johnson Talcum Powder Bankruptcy
Johnson & Johnson claims that federal law requires that all trials cease once a company files for bankruptcy
Thursday, October 21, 2021 - Johnson & Johnson has set up a separate limited liability corporation (LLC) and moved its talcum powder liabilities and settlement funds into it. Experts think that the company may be forced to move all of its talcum powder assets into the newly formed company. The company seeks a stay of all existing talcum powder lawsuits in progress and those that could begin this year until a bankruptcy judge decides what to do. "J&J's lawyers asked US Bankruptcy Judge Craig Whitley to order plaintiffs' lawyers to stop litigating talc cases against the world's largest maker of healthcare products and all its subsidiaries while the unit proceeds with its Chapter 11 case," according to The Star.com. "Bankruptcy statutes allow companies to get an "automatic stay" of cases immediately after a filing." Plaintiff lawyers disagree saying that Johnson & Johnson is trying to effectively eliminate the jury system. A bankruptcy lawyer thinks that the cases against J&J will be allowed to proceed. "Halting litigation for companies not in Chapter 11 is a long shot for J&J, said Charles Tatelbaum, a veteran bankruptcy lawyer who isn't involved in the case."Such third-party stays are granted very rarely," he said in an interview. "I've never seen one" granted before a hearing," The Star reported.
Johnson & Johnson is willing to fund the new entity with $2 billion set aside to be distributed among the 35000 plaintiffs that claim they face a talcum powder cancer risk and have already filed suit. That would amount to about $50,000 per plaintiff, a tidy sum, but hardly the hundreds of millions of dollars that plaintiff attorneys were expecting. One distinction that ovarian cancer plaintiffs have in common is that most of them have less than five years to live, and a bird in the hand is worth two in the bush. Getting some money today may be preferable to waiting for a decade and getting more. The bankruptcy judge would also have to decide what to do about future claims, of which there could be thousands. Ovarian cancer has a latency period of more than a decade, and tens of thousands of women could be walking around with the disease and not yet know it. Women have alleged that using Johnson's Baby Powder for feminine hygiene daily for decades caused their ovarian cancer. Johnson & Johnson paid out $2.1 billion to 16 or the 22 women with ovarian cancer that survived long enough to see a verdict in a 2018 trial.
One possible outcome of bankrupting their talcum powder business is that the bankruptcy judge may force the company to sell the entire talcum powder business and place the proceeds into a trust to pay talcum powder ovarian cancer settlements, as was the case with Imerys Inc., Johnson & Johnson's sole talc supplier. Imereys was named codefendant along with johnson & Johnson in thousands of talcum powder ovarian cancer cases and was able to sell their North American mining operations to Magris Inc., a company that uses talc for industrial purposes only. The proceeds of the sale are to be used to create a talcum powder cancer settlement fund, as per the orders of a bankruptcy judge.
Information provided by TalcumPowderCancerLawsuit.com, a website devoted to providing news about talcum powder ovarian cancer lawsuits, as well as medical research and findings.