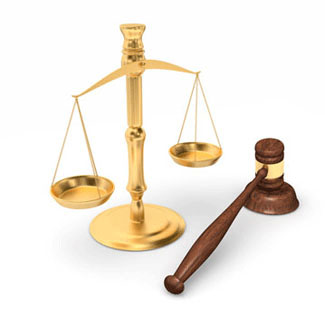 J & J's Secret Bankruptcy Plan Could Void $3.5 billion in Legal Settlements Plaintiffs Have Already Won In Court
One angle of the New Jersey-based company's bankruptcy plan was to effectively overturn a $2 billion jury award the US Supreme Court rejected hearing
Wednesday, February 9, 2022 - Once again, internal correspondence among executives from Johnson & Johnson shows that the health care giant may have conspired to deny women with ovarian cancer their day in court. Reuters reported that in 2021, the company formed a secret division of about 30 employees to draft a covert plan to potentially shelter tens of billions of dollars in awards being demanded by angry juries and save the company billions of dollars. Johnson & Johnson planned to create a subsidiary spin-off company to contain their talcum powder ovarian cancer and mesothelioma legal liabilities, fund the phony venture with a limited amount of cash ($2 billion), and then file for bankruptcy protection. The parent company would effectively shield the more than $400 billion in cash and assets previously exposed to talcum powder lawsuits. Women with cancer have proven in more than one dozen bellwether trials from California to New Jersey that Johnson's Baby Powder made from talc caused them to develop ovarian cancer, a death sentence for more than 95% of those who receive the diagnosis. The bankruptcy scheme called "The Texas Two-Step" would suspend all pending and current lawsuits indefinitely, and force plaintiffs dying from cancer to settle the more than 40,000 claims for pennies on the dollar. Reuters reports, "The goal, as a lawyer for the subsidiary said in a court filing: To halt all the litigation and transfer the cases to bankruptcy court, where plaintiffs would compete for compensation from a limited pool of money." Not only does the bankruptcy of LTL Management, J & J's talc liability shell company, shelter the parent company from future jury awards, it also suspends the payment of a $2 billion jury award in 2018, upheld by a Missouri Court of Appeals, and rejected by the US Supreme Court.
J & J spokespersons continue to claim that Johnson's Baby Powder, their iconic baby care product, is safe, pure, and asbestos-free. The company told Reuters that the bankruptcy plan has the best interests of the former customers that have filed suit in mind. The company refutes plaintiff allegations that if the bankruptcy plan goes forward, it would deny them their constitutionally-guaranteed day in court. "This filing follows established process, and courts have uniformly acknowledged that equitably resolving these types of claims through Chapter 11 is a legitimate use of the restructuring process," the statement said. "LTL's objective is to reach a fair and equitable resolution for claimants through a plan of reorganization and create a reasonable framework to address the unprecedented number of existing and future talc-related claims." Bankruptcy attorneys and scholars, and talcum powder cancer lawyers will have a chance to argue in the U.S. Bankruptcy Court in Trenton, N.J on February 15. The attorneys and professors think that allowing the Johnson & Johnson bankruptcy scheme to go forward would set a dangerous precedent for companies to avoid responsibility for negligence when their products harm consumers.
Information provided by TalcumPowderCancerLawsuit.com, a website devoted to providing news about talcum powder ovarian cancer lawsuits, as well as medical research and findings.