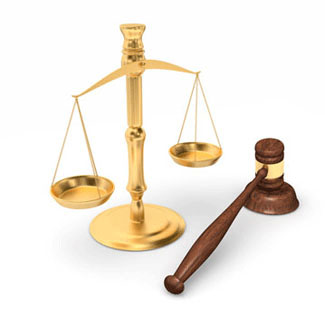 India Awakening To The Dangers of Johnson's Baby Powder
The Indian government is insisting on implementing standardized testing methods that will discover dangerous minerals and chemicals
Wednesday, March 24, 2021 - Johnson & Johnson may be about to have a big problem selling their iconic brand Johnson's Baby Powder to the billions of people that inhabit India. The nation recently announced that they were seeking stricter and standardized talc tests. Talc is the main ingredient in Johnson's Baby Powder. The new tests will attempt to identify asbestos and other hazardous fibers in talc. They also go further than the tests in the United States and include other dangerous materials like formaldehyde. Formaldehyde is a chemical used to embalm dead bodies. According to New Indian Express publication, "The National Commission for Protection of Child Rights on Thursday issued summons to the Drug Controller General of India (DCGI) and the Central Drugs Standard Control Organisation (CDSCO) over the lack of uniformity and standardization in testing methods for detecting the presence of formaldehyde and asbestos in Johnson & Johnson's baby shampoo and talcum powder." The CDSCO has demonstrated a lack of diligence in testing Johnson's Baby Powder talc for asbestos. Their inactivity mirrors the behavior of the US Food and Drug Administration (FDA). For decades, the FDA has looked the other way on tests that showed asbestos in talc. The government health agency has also stonewalled attempts to implement stricter standardized talc asbestos tests. Standardized asbestos tests like the one used by microscope testing expert Dr. William Longo, President of MAS LLC, located in Georgia, could be a precursor to India issuing an outright ban on talc. The health, beauty, baby care, and cosmetics industries are self-regulating: and have managed to side-step US government regulation. Talcum powder cancer lawyers offer a no obligation and free consultation to families and individuals suffering from talcum powder cancer due to prolonged use of the asbestos contaminated baby powder.
Johnson & Johnson may have targeted women of color everywhere, particularly in India and Africa, to market talc-based Johnson's Baby Powder. The company discontinued selling it in the North American market in 2020. Women of color have been a preferred target market thought of by the company as a less well-informed demographic. Court documents seem to show that Johnson & Johnson redirected their sales effort towards African American women when the news became public that asbestos was carcinogenic and baby powder talc might be contaminated. A Reuters investigation discovered that court documents that were unsealed showed that executives at the company were aware that they had a talc asbestos problem and that they proposed the new racially insensitive marketing campaign. The company's indifference to product safety rings true to the more than 25,000 men and mostly women, who have developed mesothelioma and ovarian cancer allegedly from using Johnson's Baby Powder.
The stricter asbestos testing method being discussed is the heavy liquid separation/concentration method (HLS) for analyzing cosmetic grade talc. Scientists have concluded that the current method employed by Johnson & Johnson and other companies is useless for detecting asbestos in talc. The current Johnson & Johnson method has a detection limit of 7 to 14 million fibers per gram, while the HLS method limit is much more sensitive. With the present method, asbestos fibers are scattered throughout the gross product sample being tested and are statistically unlikely to be included in the test sample. With HLS, asbestos fibers that are heavier sink to the bottom and are more readily includible in the sample.