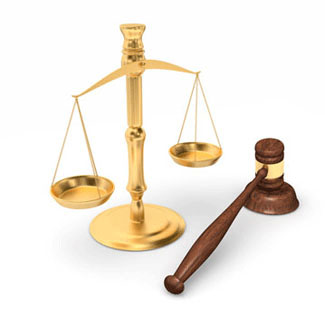 It Is Up To Juries To Make The Headlines That Inform The Public of The Dangers of Using Johnson's Baby Powder
Women and mothers are shocked to learn that there is no federal regulation of the talc products they use on their babies and themselves
Tuesday, February 2, 2021 - When juries are presented with all of the facts, they have decided that talcum powder, or the other elongated minerals and possibly the asbestos it contains, can cause cancer. For example, Johnson & Johnson recently paid 22 women with ovarian cancer over $2.89 billion, mostly punitive damages, when forced to do so by a jury infuriated by the company's negligence in failing to warn consumers of the dangers of using the iconic baby care product. During the punitive damages portion of another trial where plaintiffs were awarded hundreds of millions of dollars, JNJ CEO Alex Gorsky testified that he hadn't time to read his talc asbestos memos and, instead, forwarded them to experts in such matters at the company. These jury awards are just a couple of many that have been rendered against Johnson & Johnson for selling talcum powder and failing to warn the public of the cancer dangers that the company knew or had an obligation to know. In another case, Johnson & Johnson settled 1000 Johnson's Baby Powder ovarian cancer cases against them for $100 million rather than go to court. Indeed, over 25,000 women with ovarian cancer and both men and women with mesothelioma, a form of lung cancer caused by inhaling asbestos, have filed lawsuits that will commence now that Covid-19 appears to be coming under control.
When juries hear all of the facts, they usually decide that talcum powder, or the other elongated minerals and possibly the asbestos it contains, can cause cancer. Consumers are being kept in the dark about talc's asbestos cancer problems and are still in disbelief. Talcum powder cancer lawyers are available for a free no obligation consultation before filing a lawsuit claim.
Mothers and women are asking questions like how could a product sold by retailers like Walmart, CVS, and Rite Aid, and marketed for decades as being so safe a mother could be confident and use it several times a day on their babies, now be said to cause ovarian and lung cancer? Why did the Federal government, or specifically, the Food and Drug Administration fail to ever test talc for asbestos? Who dropped the ball? Who knew? For more than 100 years, the cosmetics industry has escaped federal regulation, and to this day, anyone can bring a cosmetic product to market without FDA approval.
In 2019, the FDA tested talc using a modern, more sensitive method and found particles of asbestos, a known carcinogen, in bottles of Johnson's Baby Powder sold as pure talc. The tests have forced Johnson & Johnson to discontinue selling Johnson's Baby Powder in all of North America. Other brands of baby powder, other toiletries, antiperspirants, and even women's cosmetics marketed by brands like Revlon and Colgate Palmolive, and many others, are quietly pulling their talc-based products and replacing them with cornstarch or arrowroot, making them "talc-free."