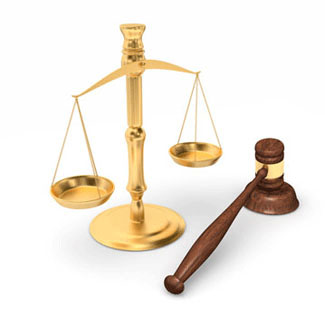 Johnson & Johnson Legal Troubles Extend Beyond Talcum Powder Cancer
California AG Asks For $800 Million Penalty in Mesh Trial
Wednesday, October 2, 2019 - Significant news came out of California this week, where Johnson & Johnson is engaged in high profile legal battles related to two of its products. In San Diego, the first pelvic mesh lawsuit to go to trial in the United States held closing arguments. And in Los Angeles, a jury handed down a $40 million verdict to Johnson & Johnson--yet another talcum powder lawsuit that found the company responsible for harm caused by its talc products.
The mesh case in San Diego concerns a medical device sold around the world by Johnson & Johnson subsidiary Ethicon which is used to repair pelvic organ prolapse in women.
Many women suffer from incontinence and a condition known as pelvic organ prolapse. When the uterine floor becomes weakened, the pelvic organs sag and cause pain, incontinence, and various side effects. This condition is typically repaired through surgery.
Historically, the surgery was a major undertaking--until companies like J&J developed a range of products, known as surgical or transvaginal mesh, that could be implanted permanently to provide internal support. When these products were first developed, they were seen as a boon to women's health.
Ethicon's product, which has been widely implanted into women, has been found to be defective, along with many similar products from other manufacturers. As a result, many women have suffered severe pain and ongoing side effects, undergoing multiple surgeries to have pieces of the device removed from their internal organs.
Plaintiffs in talcum powder lawsuit and mesh lawsuit claims say Johnson & Johnson officials were aware of the dangers their products posed to women long before the public knew. In both cases, women are seeking to hold the company accountable for claims along the lines of false advertising, negligence, and unethical or illegal business practices.
The San Diego mesh case, brought forth by the state's attorney general, is the first of many pending around the nation to near a conclusion. Attorneys from the office of California Attorney General Xavier Becerra called on the judge to hand down a penalty of $800 million for failing to notify consumers, patients, and the medical community of problems with mesh. The trial did not go before a jury; the judge is expected to rule sometime in the next two months.
Many other state's AG offices have filed similar claims against J&J. In Washington, a settlement of $10 million was reached on the day before the trial was set to begin. Cases are also pending in West Virginia, Mississippi, and Kentucky.
Meanwhile, another talcum powder cancer verdict was announced this week in favor of the plaintiff, to the tune of $40 million. This case concerned a woman who developed mesothelioma, a rare form of lung cancer that is associated with asbestos inhalation. Historical records were used to show that asbestos has been detected in J&J's raw talc supply and in cosmetic products such as Johnson's Baby Powder and Shower-to-Shower periodically over the course of decades. And investigative work done by leading attorneys has revealed extensive internal company communications that show company executives were actively concerned about the presence of asbestos in talc--sometimes because of the health implications, but more often they expressed worries about a major threat to one of their most popular products. Despite numerous plaintiff wins and extensive documentation of the problem, J&J continues to insist its talc products do not cause cancer.