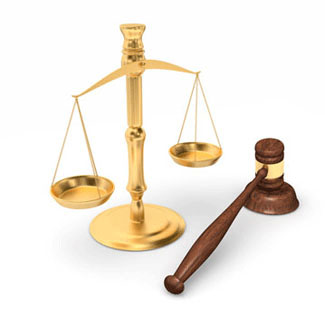 The National Law Review Describes The Complex Minerals In Talc
Understanding talc mining can make it easier for juries to understand expert scientific witness testimony
Thursday, August 6, 2020 - The National Law Review has published a paper regarding the science behind mining talc, the main ingredient in Johnson's Baby Powder and hundreds of brands of women's cosmetics that allegedly cause ovarian cancer. The Review focused on the many different innate, organic minerals that comprise what we assume is pure talc. Johnson and Johnson's assertion that their talc is pure may not be exactly true. That's not to say every squirt from a bottle of Johnson's Baby Powder contains asbestos, however, one could not rule that out. Experts agree that it is impossible to remove asbestos from talc once it is contaminated and also that there is no amount of talc is safe. To say that the FDA found only "microscopically small trace amounts" of asbestos is misleading. As electron microscope scientist Dr. William Longo has stated before numerous juries, "either asbestos is there or it isn't."One application of Johnson's Baby Powder while diapering a baby may have none and the next could be deadly.
The National Law Review describes the complexities of mining talc and separating the deposit into what is used for industrial applications and what is sold as pure talc. "Talc and the asbestos minerals are both silicates. Therefore, naturally occurring talc deposits are typically found in the areas of other silica mineral deposits (e.g., tremolite, anthophyllite, and chrysotile)." Platty talc is identified and separated from fibrous talc. "Platy talc ore milled for cosmetic or pharmaceutical purposes is thoroughly screened and refined into a near pure talc powder. Fibrous talc is milled to make industrial talc products," according to NLR. Talcum powder cancer lawyers are helping families and individuals harmed from Johnson and Johnson's talcum baby powder and Shower to Shower due to asbestos contaminants in the powder causing cancer and offer a free consultation.
Asbestos is a known carcinogen. Talc asbestos contamination is the central issue in upcoming Johnson's Baby Powder talcum powder cancer trials. Uncovering the facts about talc mining operations is difficult since talc miners like Imerys Inc., the sole talc supplier for Johnson's Baby Powder, filed for bankruptcy a few years back and is not answering questions.
Retailers like Walmart, CVS, and Rite Aid, as well as talc manufacturers Johnson & Johnson, Clubman, and most name-brand cosmetics, have pointed the finger at talc supplier's for their representation as to the purity of the product. This may have been to deflect responsibility from themselves for manufacturing or retailing an allegedly cancer-causing product. High-level executives for Clubman have testified under oath that it never occurred to them to test talc for asbestos.
The cosmetics industry is self-regulating and adopted standard tests to ensure that talc is free of asbestos. The US Food and Drug Administration has looked the other way regarding the question of talc contamination. Now that billions of dollars in jury awards have been publicized, with billions of dollars more on the horizon, the actual composition of talc used in the product has come under scrutiny. The FDA found particles of asbestos in the talc is sampled last year. Johnson & Johnson recalled 33,000 bottles of Johnson's Baby Powder "out of an abundance of caution," according to the company.