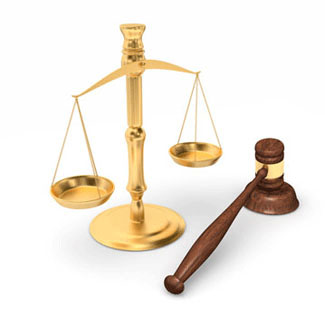 Johnson & Johnson's Latest Settlement To Be Divided Among Three Plaintiff Groups
Ovarian cancer plaintiffs are the largest of three groups seeking compensation
Tuesday, May 16, 2023 - Mesothelioma cancer victims and others affected by talc/asbestos-related diseases are voicing their criticism of the latest Johnson & Johnson talcum powder cancer bankruptcy settlement proposal. J & J aims to resolve legal liabilities for its talc products, including Johnson & Johnson Baby Powder, accused of containing asbestos by sheltering their subsidiary LTL management in bankruptcy once again. The new proposal increases the amount of money being placed in trust within LTL to $8.9 billion from the $2 billion that was rejected last month by the courts. The new settlement proposal divides the settlement money proportionally between ovarian cancer, mesothelioma victims, and state Attorney Generals who have filed suit. According to MesotheliomaGuide.com (MG), "the $8.9 billion settlement includes $6.5 billion for ovarian cancer claims, $2 billion for mesothelioma lawsuits, and $400 million to resolve false marketing and consumer protection claims made by state attorneys general, Reuters reported."
Johnson & Johnson re-filed for bankruptcy immediately after its first attempt was overturned on appeal. The bankruptcy maneuver is an attempt to cap the amount of money J & J could be forced to pay to talcum powder asbestos victims in the form of punitive damages should the cases go to trial. J & J has lost about a dozen cases and has been ordered to pay billions of dollars to women with ovarian cancer and men and women with mesothelioma caused by inhaling talc fumes. Talc is mined adjacent to and frequently interspersed with asbestos and can cause cell irritation leading to cancer. According to MG, lawyers representing a majority of cancer victims with pending claims, who attribute their illnesses to asbestos exposure, have submitted a court order urging the rejection of the proposed settlement. The lawyers argue that Johnson & Johnson's actions constitute the most significant deliberate fraudulent transfer in U.S. history, as the company's subsidiary filed for bankruptcy shortly after its initial pitch was denied by the court, as reported by Reuters.
Critics argue that the proposed $8.9 billion settlement not only preemptively caps Johnson & Johnson's legal liabilities but also limits the compensation available to cancer victims for "medical expenses, travel costs, funeral arrangements, lost wages, and other damages," according to MG. Johnson & Johnson employed a tactic known as the "Texas Two-Step" maneuver, forming a subsidiary called LTL Management to assume its talc Baby Powder product's legal liabilities before promptly declaring bankruptcy. This strategy has long been utilized by asbestos companies to evade lottery-like punitive damages in lawsuits. Plaintiff attorneys, legal scholars, and US Congressional lawmakers all agree that should Johnson & Johnson be allowed to pull off this scheme, it would set a precedent for all other large companies to evade responsibility for their products causing injury or harm. The bankruptcy appeals court recently agreed by rejecting the first bankruptcy proposal because the company was not in financial distress. Reuters wrote: " The 3rd Circuit's reasoning underscored what some legal experts call an inherent contradiction: bankruptcies being executed by multinational firms worth billions of dollars that were in little danger of running out of money to pay plaintiff-creditors. LTL declared bankruptcy while J&J avoided seeking Chapter 11 protection, with all its inherent financial and reputational wreckage."
Information provided by TalcumPowderCancerLawsuit.com, a website devoted to providing news about talcum powder ovarian cancer lawsuits, as well as medical research and findings.