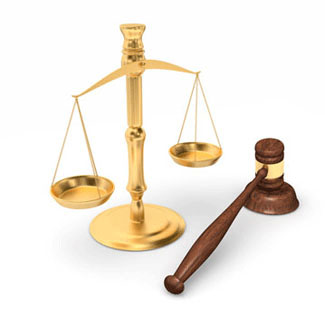 Including Talc On California's List of Carcinogenic Ingredients Could Affect All Cosmetics Companies
Asbestos in cosmetics used by women every day could be an even bigger problem than baby powder cancer
Monday, August 2, 2021 - The cosmetics industry led by Johnson and Johnson has gotten away with selling talc contaminated with carcinogenic asbestos for more than fifty years. They have done so by persuading the Food And Drug Administration (FDA) to allow the Personal Care Products Safety Council, an industry trade association led by former employees of cosmetics companies, to convince them that a substandard method of testing talc for asbestos would be adequate to protect consumers. The talc asbestos testing methods that the council convinced the FDA to adopt as far back as the early 1970s, allowed for up to one percent of the talc sampled to be asbestos. All the while, scientific studies were being presented that concluded that no amount of asbestos can be considered safe. A new talc asbestos testing method in use today by an independent company hired by the FDA has found particles of asbestos in practically every bottle of Johnson's Baby Powder they tested. The FDA findings, along with several multi-billion dollar jury awards, have forced Johnson and Johnson to discontinue selling talc-based Baby Powder in the US and Canada. The company continues to sell potentially contaminated Johnson's Baby Powder to women of color in India and has been criticized for doing so. A lawsuit was filed the other day that accuses Johnson and Johnson of intentionally targeting African American women when the company first became aware that their talc supply had been compromised. Juries have agreed with plaintiffs with ovarian cancer that the asbestos in talc or the talc itself can cause the deadly disease, although there is no concrete medical proof of such a connection. Other regulators at the state level are looking at including Johnson's Baby Powder and other cosmetic products made by Revlon and Colgate Palmolive on their list of items sold on the state containing cancer-causing ingredients. Talc may contain asbestos and cause ovarian cancer when used on the genitals after or in between showers for freshness, dryness and to smell nice. Johnson & Johnson Baby Powder cancer lawyers are interviewing clients who may qualify for lump-sum monetary compensation.
California is considering adding talc to its list of cancer-causing ingredients found in products sold in the state. According to Pharma-Intelligence.com, "Lab testing expert Sean Fitzgerald says levels of asbestos he has detected in talc-containing cosmetics likely would expose consumers to the well-known carcinogen at levels above California's Prop 65 safe harbor." The ramifications of such a proposal would send shock waves throughout the cosmetics industry as inclusion on the list would force retailers like Walmart, Rite Aid, and CVS to place a warning notice in front of their store to alert consumers of the products that contain asbestos. Most cosmetic companies would immediately pull their brands and replace them with talc-free cornstarch alternatives like they did when asbestos was discovered in several makeup products sold at Claire's stores.
Information provided by TalcumPowderCancerLawsuit.com, a website devoted to providing news about talcum powder ovarian cancer lawsuits, as well as medical research and findings.