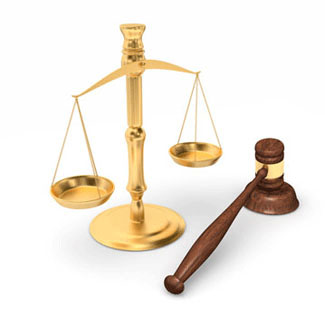 A Texas Senator Says Johnson & Johnsons Bankruptcy Plan Is An Abuse Of The System
Johnson & Johnson's Texas Two-Step legal scheme aims to shelter the billions of dollars the company has made selling talcum powder from legitimate legal claims
Monday, March 28, 2022 - The legal community and thousands of women with talcum powder cancer will be watching this week as their legal fate could be decided by a bankruptcy judge. U.S. Bankruptcy Judge Michael Kaplan has told the press that he will have decided by the 31st of March whether or not the plaintiff's appeal will overturn his decision to allow Johnson & Johnson to spin-off its talcum powder liabilities into a separate entity, declare bankruptcy as they have done, and to settle about 40,000 ovarian cancer lawsuits against them for much less than if they were to be tried one by one. The Wall Street Journal is reporting that US government lawmakers are voicing strong opposition to Judge Kaplan's decision saying that if Johnson & Johnson would be allowed to proceed with the legal maneuver it would open the door for other profitable companies to avoid responsibility for causing personal injury and wrongful death. It would also allow companies to avoid creditors' liabilities by spinning them into separate untouchable subsidiaries. The WSJ told readers, "Lawmakers and government officials are targeting efforts by some companies to use chapter 11 in ways that they say the bankruptcy code never intended. The U.S. bankruptcy system is facing a backlash from all three branches of the federal government as big companies and wealthy individuals push the limits of chapter 11 to relieve themselves of legal and financial liabilities." Johnson & Johnson's Texas Two-Step legal scheme aims to shelter the billions of dollars the company has made from selling talcum powder to unsuspecting mothers and women of color for more than half a century. Documents unsealed in court show that Johnson & Johnson has known since the early 1970s that their talc supply was contaminated with asbestos, a known carcinogen.
Texas Senator Whitehouse used colorful, descriptive language to explain the Texas Two-Step bankruptcy scheme. According to the WSJ. "Sen. Sheldon Whitehouse (D., R.I.) criticized how some profitable companies seek to shed liabilities through chapter 11 during a Senate hearing in February on alleged abuses in the bankruptcy system." The Senator said that large companies are using this "bankruptcy trick" to shirk responsibility for hurting and sometimes killing their customers. He explained that a company forms a shell company in Texas for the sole purpose of exploiting the state's law. "Johnson & Johnson, one of the biggest and richest companies in the world, last year faced over 38,000 talcum powder lawsuits alleging that its talc-based baby powder contained asbestos and caused ovarian cancer and mesothelioma. J&J followed the Coke model and hatched a shell company that took on their talc liability and filed for bankruptcy. Johnson & johnson now seeks a stay of all those claims pending bankruptcy proceedings." The senator makes the argument that the bankruptcy laws were designed with the intent that a company offer all of its assets to satisfy the legitimate claims of its creditors, not to protect their assets, after which the company would be granted a fresh start. The senator also echoed the sentiment of plaintiff lawyers and legal scolors that say the bankruptcy would deny Johnson's Baby Powder cancer victims their day in court. In addition, the bankruptcy would "encouraged forum shopping," meaning that Johnson & Johnson had no other reason to file in North Carolina other than to take advantage of the legal loophole. The senator also noted the delays of bankruptcy robed the Johnson & Johnson cancer victims of the "preschools time" (they have left to live.)
Information provided by TalcumPowderCancerLawsuit.com, a website devoted to providing news about talcum powder ovarian cancer lawsuits, as well as medical research and findings.