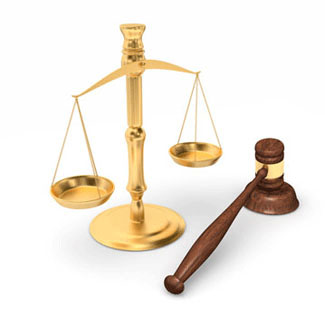 BASF To Pay Talc Cancer Victims $72.5 Million
The world's largest chemical company has settled with thousands of lawsuits inherited when the company purchased Englehard
Monday, August 3, 2020 - While Johnson's Baby Powder Asbestos cancer is getting the most media attention, other products and industries that use talc are under similar legal pressure. In addition to talc in baby and barbershop powders, most talc-based cosmetic companies have quietly pulled their makeup products and replaced them with cornstarch, a healthier and less expensive alternative. Indeed, the term "talc-free" may be a marketing theme we see going forward on cosmetic products. According to Bloomberg News, the world's largest chemical company has agreed to pay plaintiffs over $70 million having been accused of "hiding evidence that certain talc products contained asbestos to scuttle thousands of lawsuits." Englehard Corp, a subsidiary of BASF, "owned a talc mine in Vermont that produced the mineral for use in industrial settings and consumer products such as wallboard and balloons used for kids parties." Englehard and its attorneys had been accused of systematic fraud designed to thwart the judicial process," according to Bloomberg. BASF company spokesperson told Bloomberg that the talc in question was primarily used in industrial applications and not in talcum powder or cosmetics.
The BASF settlement revives cases that were brought against Englehard Inc., before it was acquired by BASF, and was then dismissed. Thousands of plaintiffs that had dropped their cases are now eligible for part of the compensation. Talcum powder cancer lawyers represent families nationwide and offer a free consultation with no obligation to file a claim.
The BASF talc cancer case revival and multi-million dollar settlement come as Johnson & Johnson recently discontinued selling Johnson's Baby Powder in the world's most lucrative United States and Canadian markets. A recent case brought by 22 women claiming that Jonson's Baby Powder caused their ovarian cancer was upheld on appeal and the company is forced to pay the ladies over $2 billion in compensatory and punitive damage. More cases against Johnson & Johnson are being organized in multi-district litigation and are scheduled for a bellwether trial to start in early 2021. About 16,000 individuals with ovarian cancer, represented by Johnson's Baby Powder Cancer Lawyers, are suing Johnson & Johnson for talc being contaminated with asbestos leading to ovarian cancer. It is believed when talcum powder is used for feminine hygiene particles of talc can enter the vagina, travel through the reproductive system, and become permanently lodged in the ovaries where they create inflammation that eventually may cause cancer. Also, around five thousand talcum powder cancer cases are pending by individuals that allegedly inhaled Johnson's Baby Powder dust when they used the powder to care for their baby or on themselves after or instead of taking shower. The plaintiffs claim inhaling the deadly asbestos-laced talc caused mesothelioma, a cancer of the alveoli, the delicate tissue lining the lungs. Johnson & Johnson had also recently recalled 33,000 bottles of Johnson's Baby Powder from Walmart, Rite Aid, and CVS when the US Food and Drug Administration's independent testing lab found particles of asbestos in unopened bottles recently purchased from the above retailers. Johnson & Johnson continues to sell the talc-based baby powder in overseas markets around the world.