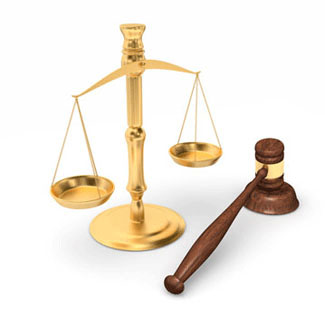 A Reuters Investigation Is Central To The Massive Talcum Powder Ovarian Cancer Jury Awards
Jury reactions to Johnson & Johnson's talcum powder cancer cover-up may fuel many more lottery-like punitive damage awards
Monday, March 6, 2023 - One of the reasons that Johnson & Johnson sought to settle the 38,000 talcum powder cancer lawsuits against them through the bankruptcy courts was to eliminate the potential for lottery-like punitive damage awards to be given to plaintiffs by sympathetic jurors. Jurors in previous trials were incensed against the company when told by litigators about the company conduct which a Missouri Appeals Court Judge labeled "reprehensible" when refusing to overturn a jury verdict and $4 billion jury award. Plaintiff lawyers put into evidence the company's emails and other internal communications during the early 1970s describing the despicable corporate conduct when it was first discovered that asbestos, a common and heavily used insulation and building product at the time, was carcinogenic and the cause of the deaths of thousands of asbestos miners who regularly inhaled it during work, and those living in close proximity to asbestos mines. It is obvious that the company knew their talc was tainted with asbestos because asbestos and talc were mined in close proximity to one another, sometimes side by side, overlapping or interspersed together and that it was impossible to remove asbestos from talc or vica-versa. Until the knowledge that asbestos was cancer-causing, Johnson & Johnson confidently focused their marketing efforts on mothers who wanted to make their babies more comfortable during and in between diaper changes. The company went as far as naming its talcum powder "Baby Powder" and featuring a large picture of a happy baby on the product's packaging. Once the news broke about asbestos causing mesothelioma, executives at Johnson & Johnson knew that mothers would be hyper-sensitive about talcum powder cancer and not risk the health of their babies should the connection between talc and asbestos being carcinogenic be made.
Johnson & Johnson's internal correspondence, emails, memos and meeting notes showed that the health and beauty care giant knew for decades that their talcum powder products contained asbestos, a deadly carcinogen, but chose not to tell regulators or the general public for fear of losing business. The company was obligated to disclose this information because of the cosmetics industry's status as self-regulating. The documents revealed that J& had tested its talcum powder products as early as the 1970s and had discovered asbestos in them. Additionally, internal company correspondence showed that Johnson & Johnson had attempted to sway regulatory organizations through their connections within the Cosmetics Safety Council and by funding academic studies to downplay any health hazards associated with its talcum powder products. According to the Reuters article titled "Johnson & Johnson Knew For Decades That Asbestos Lurked In Talcum Powder, " Johnson & Johnson was aware that this talc supply was contaminated with asbestos in its iconic brand of Baby Powder and other talc-based products, according to internal documents reviewed by Reuters and disclosed in court filings. The documents show that "from at least 1971 to the early 2000s, the company's raw talc and finished powders sometimes tested positive for small amounts of asbestos, and that company executives, mine managers, scientists, doctors and lawyers fretted over the problem and how to address it while failing to disclose it to regulators or the public."
Information provided by TalcumPowderCancerLawsuit.com, a website devoted to providing news about talcum powder ovarian cancer lawsuits, as well as medical research and findings.