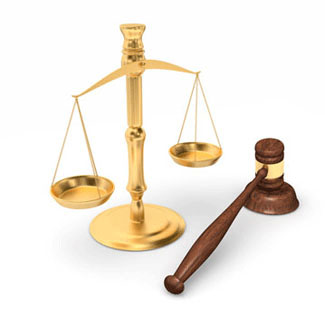 Millions of Women and Children in India Are At Risk From Johnson's Baby Powder Exposure
Foreign governments are gradually acknowledging that Johnson's Baby Powder may contain asbestos and cause cancer
Monday, December 14, 2020 - Johnson's Baby Powder Cancer news is slowly making its way around the globe as more governments become concerned the iconic brand of beauty and baby care products may be contaminated with asbestos and cause cancer. In early 2020, Johnson & Johnson discontinued selling Johnson's Baby Powder in North America due to concerns among global consumers that the product was not safe. People believe that Johnson's Baby Powder is regulated by the Food and Drug Administration, but it is not. The cosmetics industry is self-regulating, and the industry has used a sub-optimal method for testing talc, the main ingredient in Johnson's Baby Powder for asbestos, a well-known, deadly killer. Asbestos was found in talc when tested by plaintiff expert witnesses and also the FDA. Dr. Longo and the FDA use the Electron Microscopy Analytical Method and Liquid Separation Methods of testing talc for asbestos. Consumer advocates and scientists are pressing the FDA to force the cosmetics industry to adopt this more sensitive method of ensuring public health. Talcum powder cancer attorneys offer a free no obligation consultation to families and individuals affected from regular talcum powder use.
Outlook India made their citizens more aware of the health risks posed by using Johnson's Baby Powder in an article titled: "J&J To Pay Rs 890 Cr (USD 120 million) To Woman Who Alleged Company's Talcum Powder Contains Cancerous Agents." The article highlighted the USD 120 million jury award to 67year old Donna Olson who alleged that using Johnson's Baby Powder regularly for many years led to developing a type of lung cancer called mesothelioma, a disease that took the lives of thousands of unsuspecting asbestos miners until asbestos was discovered to be carcinogenic in the 1970s. Outlook India reports: "Donna Olson, 67, had filed a case along with husband Robert Olson blaming her asbestos-related cancer on J&J's talcum powder, which she had been using for over 50 years. Justice Gerald Lebovits of the state supreme court in Manhattan approved a payout on Wednesday. The jury payout was reduced from the earlier amount of $325 million that was awarded to the Olsons in May 2019 following a 14-week trial."
The Outlook India article is significant because Johnson & Johnson is being accused of racism by minority rights groups in the United States of targeting women of color in Africa and India with their talc marketing now that they no longer compete in the US. Counter Currents.org published an open letter to the Drugs Controller General of India, the Central Drugs Standard Control Organization (CDSCO), and other Indian Government officials warning of Johnson & Johnson's intention to stop selling talcum powder products in the US but continuing to do so in India. The Current wrote: "We submit that a study titled "Asbestos in commercial Indian talc" published in the American Journal of Industrial Medicine states that "this product study of various talcum powders marketed to combat prickly heat, purchased from Indian retailers both over-the-counter and online, demonstrates the ease of general population access to such products and the potential for significant asbestos exposure."