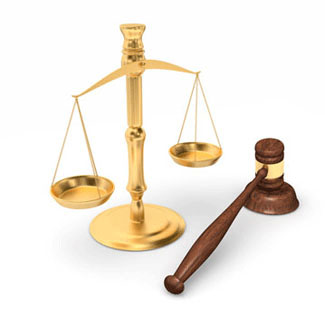 The Food And Drug Administration Must Begin Regulating Cosmetic Products
There are important issues that may set a prescient over how cosmetic products are soon regulated by the US Food and Drug Administration
Thursday, April 2, 2020 - Given the thousands of lawsuits against cosmetics industry leader Johnson & Johnson that claim that iconic baby powder brand Johnson's Baby Powder is contaminated with cancer-causing asbestos and the multitude of tests and studies that confirm their allegations, future regulations of the cosmetics industry may be a foregone conclusion. Failing to test, approve, and monitor talc-based cosmetics and toiletries immediately going forward would be nothing short of negligence on the part of the FDA whose stated mission is to ensure product safety and the health of consumers. Johnson & Johnson and other major cosmetic companies like Revlon, Colgate Palmolive, Clubman Talcum Powder, and many other may have abused the leniency they have been shown regarding talc testing for asbestos and as a result, more than 15,000 Americans every year die from mesothelioma, the signature disease of asbestos. If one extrapolates the numbers over the last 50 years, more than three-quarters of one million Americans have died from the innocuous act of dusting their baby's bottoms with talcum powder or using talcum powder to increase dryness and comfort after a shower, using asbestos-contaminated cosmetic products.
How many millions of children and their mothers have been exposed to Johnson's Baby Powder asbestos every day, several times per day and are now 10,20, or even 30 years later developing lung cancer in their early 50's as a result? For decades cosmetic companies have pocketed billions of dollars of profits and have shirked their responsibility to safeguard the health of their customers resulting in hundreds of thousands of cancer deaths. Today, talcum powder attorneys are helping the families of those who have developed cancer and those who have died as a result of cosmetic company negligence by offering a free consultation with no obligation to file a claim. Environmental and personal health care advocacy groups are outraged and are calling for the FDA to step up to the plate and insist that stricter testing methods be used to detect asbestos and other mineral fibers in talc that are harmful to the user's health, and at the very least require that products marketed to children and women carry a mesothelioma/cancer-warning label.
One of the most vocal advocates of stricter FDA cosmetics regulation is Scott Faber of the Environmental Working Group (EWG). Last year Mr. Faber testified to Congress that he was in favor of greater FDA regulation over the cosmetics industry because of the product's propensity to be contaminated with asbestos. Since Faber's testimony, test after test, including ones performed by the FDA's independently-hired testing labs that tested cosmetic products offered to children through Clair's department stores and bottles of Johnson's Baby Powder tested positive for the presence of asbestos prompting limited recalls for both. Last month a study found asbestos in a large percentage of cosmetic products and According to Pharma Intelligence "The Environmental Working Group maintain that the FDA's testing results released on 9 March, showing traces of asbestos in nine out of 52 talc-containing cosmetics, signal a need for congressional action to tighten industry oversight."