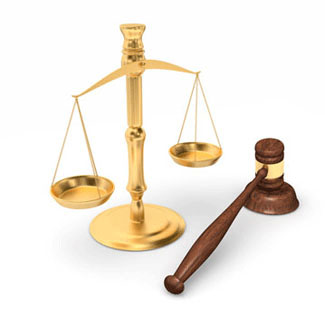 Consumers Deserve Better Cosmetics Regulation
The "Cosmetics Ingredients Review" looks the other way at products that contains cancer-causing chemicals
Monday, January 27, 2020 - Virtually everyone is left in a state of disbelief when they first are told that there is no government regulation, and never was any regulation of the cosmetic products they have been applying to their skin for decades. If thousands of people with ovarian cancer or mesothelioma had not filed lawsuits against cosmetics giant Johnson & Johnson, and billion of dollars awarded to plaintiffs with cancer, it is doubtful any notice would have even been given to the negligence and lack of oversight from the US government. When the FDA did test talc, the most pervasive ingredient in makeup and personal hygiene products, the agency found that talc-based cosmetics, and iconic brand Johnson's Baby Powder, contained asbestos, a known carcinogen. Talcum powder lawsuits are represented by top national attorneys and offer a free no obligation consultation before filing a claim.
For over fifty years the cosmetics industry has been "self-regulating" and has failed consumers miserably by refusing to admit that their products contained asbestos and caused cancer. During the last half-century over 1000 chemicals that are used in woman's cosmetics, fragrances, and feminine hygiene products currently sold in the United States have been banned in Europe, indicating gross negligence by The Cosmetics Ingredients Review (CIR), "the de facto watchdog of the cosmetic industry, according to The Daily Beast.
An investigative report from The Daily Beast cast light on the cozy relationship the cosmetics industry has had with a self-appointed consumer watchdog group that was created to oversee the safety of cosmetic products that make their way to store shelves with little testing or oversight. The CIR claims to be an objective and independent authority on cosmetic product safety yet it is "entirely funded by the industry's leading trade association and overseen by its top executives," according to the publication. The CIR is staffed by former employees from "Procter & Gamble, Unilever, and Johnson & Johnson, and is operating out of the same office location as the industry's main trade group," the DB reported.
Thousand of lawsuits and billions of dollars in punitive jury awards has shed light on this sketchy organization (CIR) and has caught the attention of people in government. An investigation is currently underway by the Federal Government which alleges that executives have lied about what they knew about talc asbestos contamination. Johnson & Johnson CEO is quoted as saying "J&J's baby powder has never contained asbestos. Regulators have tested and always found our talc to be asbestos-free."
Investigators at Reuters uncovered evidence that "Johnson & Johnson knew for decades that asbestos lurked in its Baby Powder." When the asbestos cancer scare first started to make headlines and garner the public's attention, Johnson & Johnson redirected their advertising to target African American and obese women. The State of New Mexico has recently filed suit against Johnson & Johnson claiming that "the company targeted minority women and children despite being aware of the risk of asbestos in talc." An article in the New York Times accuses Johnson & Johnson of "misleading consumers, especially children, and black and Hispanic women, about the safety of its talc products," and that the company "concealed and failed to warn consumers about the dangers associated with their talc products."