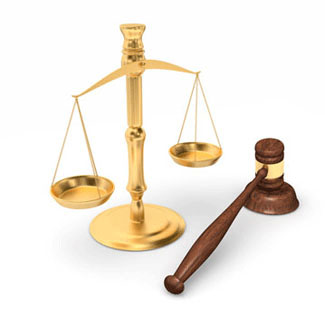 Bill To Ban Asbestos Seeks To Protect Baby Powder Cancer Plaintiffs
Democrats in Congress want to protect the ability of individuals to file lawsuits for alleged Baby Powder Cancer injuries
Monday, October 5, 2020 - The bill before Congress that would ban asbestos in the United States seems to be stalled as Republicans and Democrats are deadlocked over a clause regarding talc. Democrats that are for the ban accuse Republicans of ignoring the 40,000 deaths each year in American attributable to asbestos-related diseases. Republicans cite the disruption in supply chain economics whereby banning asbestos would force various industries to use more expensive alternative substances and create inflation. The Hill reports, "Asbestos, tied to lung cancer, mesothelioma, and asbestosis, is still used in a surprising number of products despite its dangers, largely within the automotive sector along with other industrial uses." The Bill seems to have stalled, according to Democrats, because Republicans object to a clause that would protect the rights of women, primarily African Americans, to sue companies like Johnson & Johnson for causing their ovarian cancer and mesothelioma. " GOP lawmakers object to a provision that assures the legislation would have no impact on ongoing litigation over injuries tied to use of talcum powder," according to The Hill. Recently, 22 women were awarded a combined $2.69 billion for their ovarian cancer suffered allegedly as a result of using Johnson's Baby Powder that was contaminated with asbestos. The Hill added, "Democratic aides say they added the so-called savings clause to make sure nothing in the bill would block the minority women who are primarily bringing suits over harm from cosmetic talc."
Talc contaminated with asbestos is at the center of thousands of lawsuits against not only Johnson & Johnson but also companies like Colgate Palmolive, Revlon, Clubman, and others that sell beauty care products that contain talc. The US Food and Drug Administration (FDA) tested talc recently and found it to contain asbestos prompting Johnson & Johnson to recall 33,000 bottles of the product. Johnson & Johnson has discontinued selling Johnson's Baby Powder in all of North America, citing a lack of demand due to what the company described as unwarranted adverse publicity surrounding the FDA findings and other multi-million dollar jury awards. In 2016-2020, billions of dollars in punitive damages were awarded to plaintiffs to compensate them for their baby powder cancer. The amount of jury awards made headlines throughout the United States, alerting men and women to the dangers of using talc-based beauty and baby care products.
Asbestos and talc are similar natural minerals found in the earth adjacent and sometimes overlapping to one another. Both minerals are mined by open-pit blasting that sends a cloud of dust into the air to land wherever the wind takes it. In the 1970s, a high percentage of asbestos miners and the residents of the adjacent towns died from mesothelioma. This prompted a scare in the US as most federal, state, and local government buildings were sprayed with asbestos insulation that had to be removed or in most instances covered over as removal would disturb the asbestos and allow it to be inhaled by the workers or land on other surfaces. Internal Johnson & Johnson memos from that time indicate that the company knew their talc supply could be contaminated with asbestos and did nothing to warn and protect consumers, instead, targeting African American women with their Johnson's Baby Powder and Shower to Shower products advertisements.