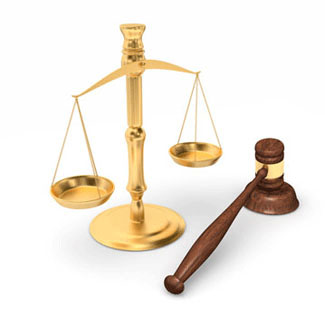 Johnson & Johnson Continues To Tell Consumers Talc Is Safe, Pure, and Asbestos Free
FDA Testing Found Johnson's Baby Powder talc to contain asbestos which can cause cancer
Monday, January 25, 2021 - Over 25,000 women with ovarian cancer and also men and women with mesothelioma have filed lawsuits against Johnson & Johnson for claiming that talc, the main ingredient in Johnson's Baby Powder is safe, pure, and "asbestos-free." The company tells consumers that they use only "pharmaceutical grade" talc, which may still contain some asbestos. The term pharmaceutical grade could be misleading in that the term implies that the mineral dissolves once ingested. Scientific studies have found particles of talc inside the cancerous ovarian tissues of women who have died from ovarian cancer. According to independent scientists working for the Food and Drug Administration, even a microscopically small particle of asbestos can lead to cancer. The FDA warns consumers, "There is general agreement among U.S. federal agencies and the World Health Organization that there is no known safe level of asbestos exposure." Once contaminated, it is impossible to remove asbestos from talc.
Johnson & Johnson's claim that their talc is safe is also counter to the opinion of the FDA, The American Cancer Society, Mount Sinai Hospital, and other leading health agencies. The latter warns their patient, "Breathing in talcum powder can lead to very serious lung problems, even death. Use caution when using talcum powder on babies. Talc-free baby powder products are available. Workers who have regularly breathed in talcum powder over long periods have developed serious lung damage and cancer." Talcum powder cancer lawsuit lawyers continue to advice people filing talcum powder cancer claims and if qualified to file a lawsuit, the attorneys will work on contingency.
Another seemingly false or disingenuous claim that Johnson & Johnson spokespersons are making is that they test talc regularly using advanced state of the art machinery and have not found it to contain asbestos. The truth would appear to be that the company has used, and the cosmetics industry in general, have adopted talc asbestos testing methods that were too insensitive to discover the microscopically small, yet potentially deadly, asbestos fibers. in September 2018, the Food and Drug Administration hired an independent microscope researcher, AMA Analytical Services, Inc. (AMA) to test samples of Johnson's Baby Powder purchased from retail store shelves. The health agency concluded: "The U.S. Food and Drug Administration today issued the AMA Analytical Services, Inc. final report in six parts from the agency's year-long sampling assignment to test talc-containing cosmetic products for the presence of asbestos. The full results showed 43 samples were negative and 9 were positive for asbestos." The report led Johnson & Johnson to recall 33,000 bottles of Johnson's Baby Powder from retailers Walmart, CVS, and Rite Aid stores over what they claimed was an abundance of caution. When the company tested the samples they claimed that they were asbestos-free, except for a small amount of asbestos that was probably from an old air conditioning unit that was in the room. Congressional testimony highlighted JNJ's duplicity, "Reports show that Johnson & Johnson contracted with RJ Lee Labs. RJ Lee reportedly deviated from its standard testing procedures to deliver rushed results at the request of the company. An RJ Lee scientist stated that Johnson & Johnson wanted, quote, a very rapid turnaround for obvious reasons. Then the lab found asbestos in its sample, but later retracted its results and claimed that initial false detection was due to environmental contaminants in one of its testing rooms."