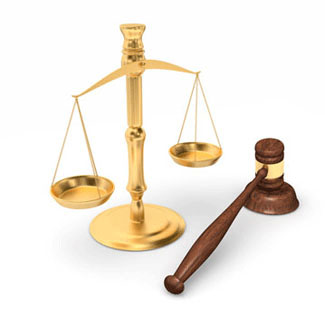 Johnson & Johnson Knew They Had a Talcum Powder Asbestos Problem Years Ago
Johnson & Johnson handed out talcum powder samples in Black churches and Black beauty salons
Friday, February 5, 2021 - Up until a few years ago, not many people blinked an eye when a corporation targeted one of their products towards a particular race of people as most companies were merely finding a need and filling it. Johnson & Johnson, however, may have had a more sinister motive in mind when they redirected their Johnson's Baby Powder and Shower to Shower marketing campaigns. When Americans first realized that asbestos was proven to be cancer-causing and that their talc supply was most likely contaminated, Johnson & Johnson scrambled to minimize the potential damages. Rather than repackage their iconic brand of Johnson's Baby Powder with an asbestos cancer warning, the company redirected their advertising toward obese and African American women, a demographic they thought was less well-informed about the nation's asbestos problem. These and other accusations about the company's behavior are facts contained in internal Johnson & Johnson correspondence that has been revealed by plaintiff lawyers suing the company. Tens of thousands of women with ovarian cancer have accused Johnson's Baby Powder of causing their terminal illness. Reuters reported that according to a memo distributed internally in 2006, African American and overweight women were the right places to direct their marketing campaign. "The right place to focus was underdeveloped geographical areas with hot weather, and higher AA (African-Americans) population, the memo stated according to Reuters. "Powder is still considered a relevant product among AA consumers," the presentation said. "This could be an opportunity." according to Reuters. Talcum powder cancer lawyers can help families and individuals with a free consultation before filing a lawsuit claim.
Investigators at Reuters made these allegations after examining thousands of pages of internal company memos and analyzing years of Johnson & Johnson's marketing campaigns. As the public became concerned about the safety of talcum powder, the more Johnson & Johnson targeted minorities in print, digital and other advertising. "It (JNJ) distributed Baby Powder samples through churches and beauty salons in African-American and Hispanic neighborhoods, ran digital and print promotions with weight-loss and wellness company Weight Watchers, and launched a $300,000 radio advertising campaign in a half-dozen markets aiming to reach curvy Southern women 18-49 skewing African American."
There are currently more than 25,000 ovarian cancer cases pending against Johnson & Johnson and a 2019 Daubert hearing overseen by a federal judge will allow plaintiff expert witnesses to testify that they have found cancer-causing asbestos in bottles of Johnson's Baby Powder. Those findings are supported by the US FDA testing Johnson's Baby Powder talc for asbestos and coming to the same conclusion. Since the FDA tests were made public, Johnson & Johnson has discontinued selling Johnson's Baby Powder with talc in North America and quietly replaced it with a talc-free cornstarch-based product. Reuters claims that African American women with ovarian cancer make up a relatively large percentage of the ovarian cancer cases against them.
In addition to causing ovarian cancer, several thousand cases are pending against Johnson & Johnson for causing mesothelioma after inhaling Johnson's Baby Powder dust contaminated with asbestos. Mesothelioma is a rare form of cancer of the lining of the lungs.