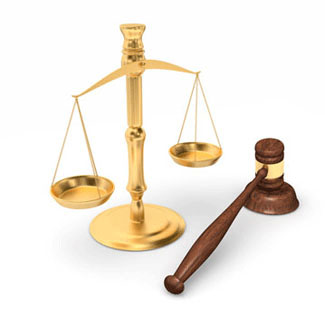 Baby Powder Trials Could Focus On The Evidence That Peritoneal Talc Causes Ovarian Cancer
It may not matter that talc is contaminated with asbestos as there is little evidence that asbestos causes ovarian cancer
Tuesday, August 10, 2021 - There could be a lack of a definitive link between using talcum powder by women for better feminine hygiene and having an increased likelihood of developing ovarian cancer. Testing has found that talc likely contains asbestos, a well-known carcinogen and that inhaling asbestos repeatedly for long periods leads to mesothelioma, the scarring of the delicate alveoli in the lungs. Mesothelioma is a death sentence that causes its victims to suffocate to death. There is no scientific evidence that asbestos entering the ovaries causes cancer. Plaintiff lawyers for women with ovarian cancer claim that talc, an inert mineral found in nature, can enter the vagina, work its way up through the Fallopian tubes, and eventually lodge permanently in the ovaries. Once stuck there, talc can cause sufficient oxidative stress that could lead to irritation and eventually cancer. Once irritation has started there is no way to treat it or make it stop and cancer could be inevitable. Even though researchers make this point, health publications fail to make the connection. Talcum powder ovarian cancer lawyers convinced peritoneal talc leads to ovarian cancer are taking cases on a contingency basis meaning that there is no fee unless you receive a favorable outcome.
VeryWell Health.com denies there is a definitive talcum powder cancer risk, nor evidence linking peritoneal talc with ovarian cancer. "While cancer patients have brought thousands of lawsuits against companies that use talc in their products, it's important to note that scientific studies have not conclusively found a cause and effect," they write. The Chicago Evening Post (CEP) quoted the American Cancer Society, thought to be one of the more definitive experts on cancer, as saying that there is a small increase in the chance of developing ovarian cancer from using talc, telling readers, it considers peritoneal talc an ovarian cancer risk factor, "But What Does Science Say? In reality, the results of studies about the safety of talc on humans are mixed. According to the American Cancer Society (ACS), there have been many but limited studies that revealed a small increased risk of developing ovarian or lung-related cancers for being exposed to or using talc," the CEP wrote. Health Canada, the FDA of Canada, designed new guidelines and warned consumers about the ovarian cancer risks of using talcum powder regularly on their genitals. "A final screening assessment recently completed by Health Canada and Environment Canada concluded that inhaling loose particles of talc could damage lungs and using talc in female personal care products could cause ovarian cancer," Canadians were warned. Scientific studies to date are cohort studies meaning that they are relying on interviewing thousands of women who either did or did not use talcum powder regularly and for how long. Critics think that the answers to the surveys may be inaccurate no matter how large the study is. "Women may either exaggerate or underreport their length or frequency of use of talc powder," according to CEP. Talc was thought to cause ovarian cancer back in the early 1970s. Studies then discovered particles of talc in the biopsied tissues of women with ovarian cancer.
Information provided by TalcumPowderCancerLawsuit.com, a website devoted to providing news about talcum powder ovarian cancer lawsuits, as well as medical research and findings.