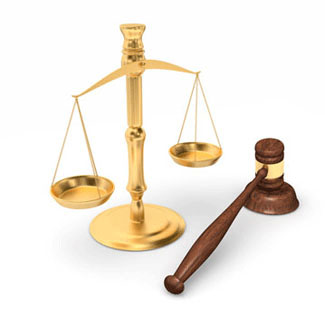 Major Cosmetics Companies Are Replacing Talc-Based Cosmetics and Toiletries With Ingredients Thought to be Less Harmful Than Talc
Johnson & Johnson's decision to stop selling Johnson's Baby Powder in the US and Canada is sending shock waves throughout the cosmetics industry
Wednesday, June 10, 2020 - In the wake of falling sales of talc-based Johnson's Baby Powder Johnson & Johnson have removed the iconic product from store shelves throughout North America and other cosmetics companies are following suit. Industry-leading cosmetic brands like Chanel, Revlon, and L'Oreal, are removing talc-based products from store shelve in the United States due to declining sales from adverse publicity over consumer's talc/asbestos cancer concerns. Just yesterday, Reuters wrote about what they found in recent court documents. "Chanel, Revlon, and L'Oreal, three of the biggest brands in cosmetics, are quietly moving away from using talc in some products as U.S. cancer lawsuits and consumer concerns mount." The companies are replacing talc in products like baby powder, eye shadow, and powdered makeup and blush with cornstarch, a cheaper and safer alternative. Talcum powder cancer attorneys continue to offer a free no obligation consultation to individuals and family members that have suffered from talcum powder use.
Johnson & Johnson has been the de facto leader in the self-policing cosmetics industry for nearly a century and, when it comes to cosmetic product safety, other cosmetic companies take their marching orders from the international conglomerate. Talc testing methods too insensitive to detect the presence of asbestos were adopted by Johnson & Johnson scientists and quickly became the cosmetic industry standard while more recently, other independent microscope testing laboratories have found talc to contain asbestos, a known carcinogen. The cosmetics industry is thought to have mostly ignored the talc asbestos problem, and when another leading brand of talcum powder, Clubman, was brought to court over allegations of causing two plaintiff's mesothelioma, a high-level Clubman executive told the jury that the thought of testing their product for asbestos never crossed the company's mind as it was assumed to be pure at the source.
Nearly all cosmetic manufacturers accepted Johnson & Johnson's position, one that company attorneys have claimed over and over after every talcum powder cancer court loss, that their talc supply was safe, pure, and "asbestos-free." The company repeatedly called the methodology used by the plaintiff expert witnesses "junk science," claims that were debunked last month when a Federal Judge decided that the testimony of the majority of plaintiff expert witnesses could be presented to juries in the thousands of court cases alleging Johnson' Baby Powder caused a plaintiff's ovarian cancer or mesothelioma. Unfortunately for the cosmetics industry, the US Food and Drug Administration's (FDA) independent Johnson's Baby Powder talc tests turned up positive for asbestos confirming those tests executed by some plaintiff's expert witnesses. An independent study commissioned by The Environmental Working Group (EWG) revealed that 20 out of 25 samples from eye shadow kits tested positive. "The lab found asbestos - up to nearly 3.9 million asbestos fiber structures per gram of eye shadow - in the Jmkcoz 120 Colors Eye shadow Palette makeup kit sold on Amazon. Of the 45 shades tested from the kit, 40 percent contained asbestos. Asbestos was found in a second Jmkcoz eyeshadow kit, Beauty Glazed Gorgeous Me Eye Shadow Tray Palette, sold on the company's website and Amazon and eBay, at levels up to 3.5 million asbestos fiber structures per gram of eye shadow. Of the 25 shades tested from the kit, 20 percent contained the deadly fiber," according to EWG.