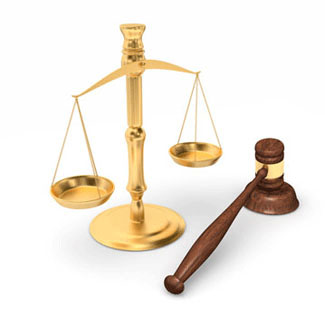 Talcum Powder Cancer Leads to EU Ban
Cosmetic Use of Talc Outlawed in Europe
Friday, September 13, 2019 - For decades, talcum powder has been a household staple. Today, fears abound that talc is unsafe, but Johnson & Johnson continues to insist that baby powder is harmless. Let's take a look at what we know about the substance, the most up-to-date talcum powder cancer research, and alternatives for those wishing to avoid the use of talc.
Talc is a naturally-occuring substance which is mined from deposits around the world. The softest mineral on earth, talc is used in a wide variety of settings. From industrial applications such as the fabrication of plastic, paper, paint, electric cable, and rubber to consumer products such as ceramics, cosmetics, and pharmaceuticals, talc is found in many everyday products.
Talc is a clay-based mineral and is not water-soluble. Talc is a key ingredient in baby powder because of its moisture-absorption properties and softness. Initially designed for use by midwives on infants, Johnson's Baby Powder quickly came into favor for use by the mothers themselves. Over many decades, a significant number of women have used talc products routinely for feminine hygiene and to prevent chafing.
In the past ten years, numerous lawsuits have been filed against Johnson & Johnson alleging talcum powder cancer. Specifically, claimants say that by sprinkling baby powder on their genital area, they have exposed themselves to a carcinogenic material that increases the risk of ovarian cancer. Numerous studies conducted since the 1970s have confirmed a link between the substance and higher disease rates in women.
The arguments here fall into two camps: Some say asbestos is the source of the problem. Strains of asbestos are often, though not always, found in talc deposits. Asbestos is a known carcinogen, specifically linked to mesothelioma of the lungs. Others point to the talc itself, saying the insoluble particles drift through the female reproductive system and come to rest in the ovaries, where they cause inflammation. Researchers have detected talc particles in ovarian tissues and point to a talcum powder cancer connection. More than 14,000 lawsuits have been filed that allege cancer from exposure to talc, and J&J has paid billions in damages in the few that have already gone to trial.
In the United States, talc remains an unregulated substance despite efforts of consumer safety advocates over many decades. The talc lobby, historically funded largely by J&J and its subsidiaries, has succeeded in convincing American lawmakers to steer clear. Yet lawmakers in Europe have made a different decision. The EU's medical body is historically more conservative than the FDA, and is often more likely to ban a questionable substance. The European Union banned the use of talc in cosmetic and health products. The International Agency for Research on Cancer (IARC), an entity of the World Health Organization, classifies talc as "possibly carcinogenic" when used on genitals, whereas the U.S. Food and Drug Administration currently has no stated stance but is in the midst of an ongoing investigation of talc safety.
If you are a dedicated baby powder user, you may want to choose an alternative product while federal regulators continue to examine this question. Cornstarch-based products are readily available and offer a decent alternative. If you or a woman you love has contracted ovarian cancer after using baby powder, you may be eligible for compensation by joining thousands of other families in filing a claim.