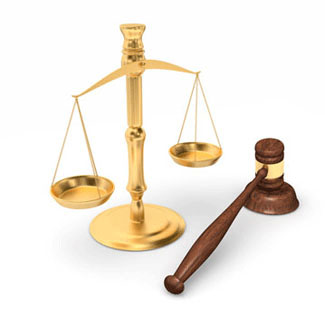 New Research Supports Talcum Powder Lawsuit Claims
Wayne State University Shows Talc Effect on Molecular Level
Friday, September 20, 2019 - Johnson & Johnson is currently facing more than 14,000 talcum powder lawsuit claims in courts around the United States from women diagnosed with ovarian cancer. While research conducted over the course of decades has shown that women who use baby powder or other talc-based body freshening products for feminine hygiene experience higher rates of ovarian cancer than women who do not use the product no one knew exactly why. Thanks to new research out of Wayne State University, there is now an explanation on a molecular level of how talcum powder may increase the chance of developing cancer.
Talc is a naturally-occurring mineral that is mined out of deposits around the world. Talc is used in a surprising number of applications, ranging from cosmetic products to industrial uses. For more than 130 years, the medical giant Johnson & Johnson has manufactured and sold its famous Johnson's Baby Powder, a talc-based body powder. Johnson's Baby Powder was initially designed for use on babies, but mothers proved to favor the product for themselves. It became a common practice among women in the United States to dust the genital area with talcum powder as part of their daily hygiene routine. The powder is soft and smooth, has a pleasant (and now iconic) scent, and absorbs moisture.
In the past, talcum powder lawsuit claims leaned on the hypotheses of medical experts, who said that dusting the perineum with baby powder allowed talc particles to enter the reproductive system via the vagina. Once in the body, the talc particles would migrate through the fallopian tubes and ultimately come to rest in the ovaries. Past research found intact talc particles in cancerous ovarian tissues, showing the substance does not break down within the body. Researchers guessed that talc particles in the ovaries caused inflammation and subsequently led to cancer. Inflammation is commonly known as a risk factor for abnormal cell growth and cancer.
The research out of Wayne State University looked specifically at the effects of talc on ovarian tissues at a cellular level. Published in the February 2019 issue of Reproductive Sciences, a peer-reviewed journal, the groundbreaking study was led by Nicole M. Fletcher. According to Dr. Fletcher, "These findings are the first to confirm the cellular effect of talc and provide a molecular mechanism to previous reports linking genital use to increased ovarian cancer risk."
To determine whether talc particles would have an effect on ovarian cells, the research team applied talcum powder to a set of healthy ovarian cells and a set of cancerous ovarian cells. Adding talc created an oxidative state in both samples, which is a chemical imbalance that is known to increase the chance of cancer development. This is sound evidence that supports the claims made by thousands of women and families who have filed a talcum powder lawsuit, rounding out the evidence in favor of plaintiffs and consumer safety advocates. J&J is currently facing a Department of Justice investigation in addition to thousands of pending claims in U.S. district courts.