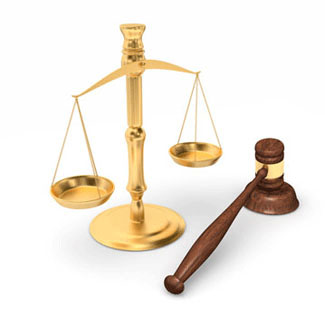 Baby Powder Cancer Lawyers
Baby powder cancer lawyers continue to deliver for their clients, with another verdict for a plaintiff, this time for lung cancer linked to asbestos
Friday, June 21, 2019 - An Oakland jury added another win for baby powder cancer lawyers this week when it awarded nearly $10 million in damages to plaintiff Patricia Schmitz. Schmitz, who used talc-based products from Johnson & Johnson, Colgate-Palmolive Co., and Avon, suffers from mesothelioma, a form of lung cancer linked to asbestos exposure. While J&J claims its talcum powder products are asbestos-free and non-carcinogenic, the California jury found a positive link between talcum powder and cancer.
This is the eleventh jury since 2016 that has found in favor of plaintiffs suffering from cancer linked to J&J talc products. Patricia Schmitz used J&J's Baby Powder, Colgate's Cashmere Bouquet, and talc-based products from Avon daily after showering throughout her life. J&J, the largest producer of personal care products in the world, is currently facing approximately 14,000 cases from plaintiffs linking mesothelioma to talc products. The company has requested that these cases be centralized in Delaware rather than continuing to face individual cases as they pop up around the nation.
Increasingly, baby powder cancer lawyers are representing plaintiffs suffering from both ovarian cancer and mesothelioma. Previously, ovarian cancer claims alleged talc itself caused cancer; today, with new information that has come forth through the legal discovery process, it is believed that talcum powder contaminated with carcinogenic asbestos fibers is the culprit.
Historic records that indicate ongoing problems with asbestos in the nation's raw talc show that companies such as Johnson & Johnson have been long-since aware of the risks posed by their products. These documents, which include test results documenting asbestos levels in raw talc as well an internal company communications on how to stave off public awareness of the risk, were kept under wraps by Johnson & Johnson until litigation brought the information into the public domain. While the historical documents tell a clear tale of concealment, deceit, and greed to those willing to wade through them, J&J continues to insist its products have never contained asbestos and have always been safe.
Women and the families of women who have suffered from either ovarian cancer or mesothelioma may be eligible to file claims through baby powder cancer lawyers. Compensation has ranged from $10 million on the low end, to $4.7 billion. Some of these cases have been overturned for procedural violations, but the actions of juries--the majority of whom find in favor of plaintiffs and choose to award damages--speak loudly. No matter how many times Johnson & Johnson argues otherwise, the paper trail is clear: Talc products such as Shower-to-Shower and Baby Powder were made from raw talc sources that periodically contained asbestos. Rather than choosing to replace talc with a safe alternative (corn starch being the obvious choice), the company hired scientists, doctors, and other experts to help make the case for the safety of talc. Countless women suffered as a result, in indescribable ways, undergoing surgery, chemotherapy, pain and anguish--and many suffering early death. J&J, it's time to face the music.
Information provided by TalcumPowderCancerLawsuit.com, a website devoted to providing news about talcum powder ovarian cancer lawsuits, as well as medical research and findings.