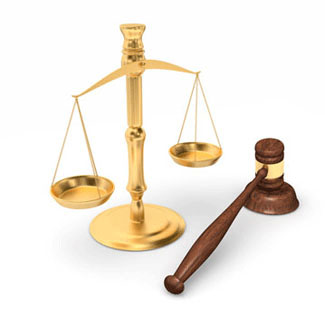 Walmart Is Being Sued For Continuing To Sell Johnson's Baby Powder After The Company Discontinued Selling It In North America
At issue is whether or not retailers have a responsibility to monitor the products the set for consumer safety.
Tuesday, December 14, 2021 - An internet consumer watchdog website is reporting that retail giant Walmart is being sued by a person for continuing to sell Johnson's Baby Powder made from talc after the product was recalled. The class-action lawsuit alleges that Walmart continued to sell Johnson's Baby powder made from talc after it was recalled by the company. The lawsuit states that the company discontinued selling their iconic baby powder in North America under the weight of the billions of dollars of talcum powder cancer jury awards for women with ovarian cancer allegedly from using Johnson's Baby Powder for feminine hygiene. For the record, Johnson & Johnson stated that they were discontinuing selling Johnson's Baby Powder made from talc because of a general product restructuring due to the economic impact of Covid-19. Talcum powder cancer lawyers assert that Johnson & Johnson requested retailers to remove the product from their shelve over concerns of it causing ovarian cancer. The company, however, cited a lack of demand caused by negative, false, and misleading media coverage of the ovarian cancer trials. Johnson and Johnson continue to stand behind their iconic talcum powder as being safe, pure, and asbestos-free. The lawsuits allege that retailers have responsibility for selling safe products. It also alleges that retailers are responsible for not harming consumers and that there was sufficient evidence to suggest that Johnson's Baby Powder made from talc could be carcinogenic. Walmart and all other retailers like Rite Aid and CVS should have removed the product from store shelves out of an "abundance of caution" at the very least.
The Walmart lawsuit comes at a time when Johnson's Baby Powder talcum powder cancer multidistrict litigation (MDL) as a New Jersey bankruptcy judge becomes familiar with the company's unique and some say absurd bankruptcy request. Johnson & Johnson has spun off its talcum powder business liabilities into a separate company and declared it bankrupt. Most experts agree that the move is designed to protect their $400 billion in parent company assets from the more than 40,000 plaintiffs that have filed talcum powder cancer lawsuits, and disregards the needs of the women who have developed ovarian cancer who have filed suit. Johnson & Johnson hopes to achieve a quick settlement using the leverage that women with ovarian cancer have, on average less than five years to live. Experts also think that JNJ suffered a setback when the venue was changed from North Carolina, with a bankruptcy judge favored by the company, to New Jersey, a more appropriate location due to Johnson & Johnso being headquartered in the state. The Johnson & Johnson MDL is also being orchestrated in New Jersey. The class-action lawsuit accurately makes assertions against the company, not the least of which is that although talc has many attractive properties like being smooth, absorbent, and ideal for holding scent, it is a naturally-occurring mineral that is mined adjacent to, and often interlaced with asbestos, a known deadly carcinogen.
Information provided by TalcumPowderCancerLawsuit.com, a website devoted to providing news about talcum powder ovarian cancer lawsuits, as well as medical research and findings.