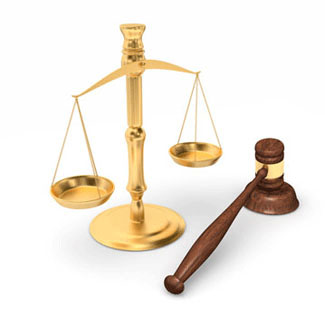 Imerys Agrees To Sell North American Talc Mining Operations and Compensate Talc Cancer Victims
Imerys is the sole supplier of carcinogenic talc and talc contaminated with asbestos to Johnson & Johnson, the maker of Johnson's Baby Powder and others
Monday, May 18, 2020 - In a shockingly forthcoming legal maneuver, Imerys SA, the sole talc supplier for multinational cosmetics, drugs, and medical device manufacturer and seller Johnson & Johnson, has agreed to auction off its bankrupt North American Operation, Imerys Talc America, Imerys Talc Vermont, and Imerys Talc Canada divisions, believed to be worth billions of dollars and to place the proceeds into a trust to compensate cancer victims that have filed roughly 14,000 lawsuits against them as well as provide a base of capital to compensate future ovarian cancer and mesothelioma claims. Plaintiffs are expected to agree to drop their lawsuits and the companies could emerge from bankruptcy. Parent company Imerys Sa, which never filed for bankruptcy, can bid on the properties, effectively transferring money from one pocket to the other, the most likely intention of the transaction. Talcum powder lawsuit attorneys offer a no obligation, free consultation to individuals and families whom have suffered or lost a loved one due to talcum powder ovarian cancer or mesothelioma.
Imerys is looking for help and cooperation from Johnson & Johnson to put their legal liability over talc allegedly causing ovarian cancer and talc containing asbestos allegedly causing ovarian cancer behind them although Johnson & Johnson has failed so far to accept their role in the manufacturing and marketing the admittedly carcinogenic cosmetic product (Johnson's Baby Powder) and covering up what they knew about talc's carcinogenic nature. Imerys criticized their former partner for failing to contribute to the settlement fund, telling BNN Bloomberg: "Johnson & Johnson has refused to acknowledge or accept its indemnification obligations and has disputed the scope of coverage." The settlement plan provides for potential future claims that could be many times greater than the approximately 20,000 currently on the books as ovarian cancer and mesothelioma have ten to twenty-year latency periods before the disease manifests itself. Internal company memos dating back to the 1970s back and forth between company scientists and marketing executives demonstrate they knew about talc being contaminated with asbestos and the company's concerns over "what to do about their asbestos problems," according to an investigative report done by Reuters.
Imerys' acceptance of their share of the responsibility for producing talc that has been alleged to cause cancer is in conflict with Johnson & Johnson's ongoing official denial claiming that Johnson's Baby Powder is pure, safe to use, and until recently asbestos-free. The latter claim of being asbestos-free has been dropped at the behest of the US Food and Drug Administration that tested the product and found asbestos in bottles of Johnson's Baby Powder taken unopened from retail store shelves and found it to contain asbestos, a known carcinogen. Johnson & Johnson recalled only a 33.000 bottle batch from which the contaminated sample was taken and continues to sell the product worldwide refusing to reliable them to include an appropriate asbestos warning. In the most recent talc cancer trial, plaintiffs were awarded a message-sending $750 million in punitive damages after Johnson & Johnson CEO Gorsky admitted that he is too busy to read his talc asbestos cancer memos and instead has them automatically forwarded to company experts on the matter.