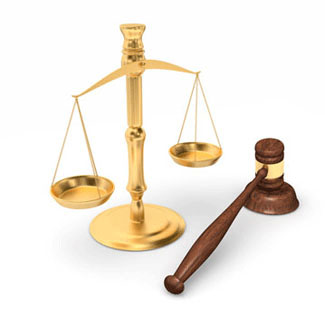 The Appeals Court Could Reverse Johnson & Johnson's Talcum Powder Bankruptcy
A review of the Texas Two-Step bankruptcy ploy is underway that may shape the future of personal injury litigation
Tuesday, May 17, 2022 - An Appeals Court is reviewing a Federal bankruptcy court judge's recent decision to allow LTL management to file bankruptcy. The court of appeals will more thoroughly consider the pros and the cons of such a controversial move to see if one would outweigh the other. On the one hand, the New Jersey Federal bankruptcy judge Michael Kaplan focused on the benefits that bankruptcy could provide plaintiffs by allowing a certain, lump-sum payout to cancer victims regardless of whether or not they could prove causation. The settlement would also take into consideration the death sentence that ovarian cancer victims live with and presumably expidited the payment. Payments would also be less than the lottery-like 100 million dollar sums juries have awarded, most of which were overturned or reduced. Judge Kaplan explained his position in the media, "The court remains steadfast in its belief that justice will best be served by expeditiously providing critical compensation through a court-supervised, fair and less-costly settlement."
Johnson & Johnson thinks that appealing the bankruptcy decision is a moot point as they are following precedent set by other companies that have adopted the little-known Texas statute. In 2017, building materials manufacturers Georgia Pacific spun off their asbestos cancer liabilities into a separate subsidiary as did Certain Teed, and Owens-Illinois. The companies subsequently bankrupted the spin off entities that contained their asbestos liabilities. The provisions of the Texas Two-Step are to create a separate company, place the legal liabilities and some assets in it, and then file for bankruptcy protection. Such a move would shelter, in this case, Johnson & Johnsons's $400 billion in assets from 40,000 talcum powder cancer lawsuits that allege that using Johnson's Baby Powder for hygienic purposes caused ovarian cancer. The current state of bankruptcy has forced a delay to several talcum powder cancer cases that were underway.
Plaintiff lawyers, legal scholars, and US Senators and Congressmen are strongly opposed to allowing Johnson & Johnson to successfully execute the bankruptcy scheme. It is estimated that a settlement fund over $10 billion would be required to placated the plaintiffs, not the $2 billion that has been deposited into the subsidiary. Johnson & johnson already owes that amount to 22 plaintiffs with talcum powder ovarian cancer as a 2018 jury award that has held up to a Missouri Appeals court. The case was rejected by the US Supreme Court. According to NPR, "J&J knew asbestos laced some bottles but kept it a secret for decades," Rep. Katie Porter, D-Calif., tweeted on Tuesday. "Tens of thousands of women with ovarian cancer are suing, and the company wants to shield its assets." Both the New York Time and Reuters have published investigative reports detailing how Johnson & Johnson covered-up what they knew about their talc supply being asbestos-contaminated and how they used the Cosmetics Product Safety Council to effectively lobby the FDA to accept inadequate talc asbestos testing standards. The company is also accused of racially targeting African American women in the southern US with Baby Powder marketing by handing out samples and radio ads. The company recently rejected calls to discontinue selling talcum powder worldwide like they have discontinued selling it in Canada and the United States.
Information provided by TalcumPowderCancerLawsuit.com, a website devoted to providing news about talcum powder ovarian cancer lawsuits, as well as medical research and findings.