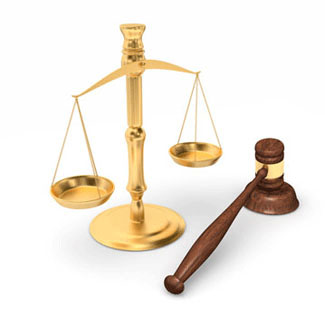 Talc-Free Product Labeling Could Become More Prevalent in The Months Ahead
Women who use cosmetics may want to switch from products that contain talc to those that use cornstarch
Monday, June 29, 2020 - Now that the talc/asbestos/cancer genie is out of the bottle, women are asking if they should be concerned that the cosmetics makeup products they use could cause cancer. A variety of cosmetics that contain talc have tested positive for cancer-causing asbestos since the US Food and Drug Administration began testing a couple of years ago. Major cosmetic companies like Johnson & Johnson have taken the unprecedented step of discontinuing North American sales of its iconic Baby Powder. Revlon cosmetics and others are quietly switching from talc to cornstarch in many of their products. Aljazeera.com recently wrote a report titled: Chanel, Revlon, and LOreal are the biggest cosmetics manufacturers quietly moving away from using talc in some products, that outlined the cosmetic industry talc cancer concerns.
The reasons that Johnson & Johnson gave for the Baby Powder discontinuation are questionable. The company stated that they are ending sales due to a general product-line restructuring due to the Coronavirus health pandemic, reasoning that appears flimsy at best. Why would the company forfeit billions in profits without being required to do so? Those skeptical of their explanation think that the discontinuation is more likely due to the concern over future legal liabilities stemming from people that develop cancer from using it. Talcum powder cancer attorneys offer a free consultation with no obligation to file a claim.
The multi-billion-dollar cosmetics industry is self-regulating. Each company is responsible for bringing consumer products to market that are safe and pure. Johnson & Johnson have defended their talc purity stance by stating that plaintiff expert witnesses were using junk science that produced inaccurate positive asbestos tests. A Federal Judge disagreed earlier this year and said that the asbestos testing methods used by independent microscope researchers were valid, the findings were credible and could be presented to juries, a devastating blow to the purity defense.
The cosmetics industry takes its lead from Johnson & Johnson who continue to deny that their talc products are dangerous stating instead that they are pure, safe, and free from asbestos, a known carcinogen. The FDA is conducting ongoing tests of cosmetics products and will, from time to time, announce products that have tested positive for asbestos and should be removed from the market. The FDA found asbestos in Johnson's Baby Powder and on October 18, 2019, Johnson & Johnson voluntarily recalled Johnson's Baby Powder Lot #22318RB. The FDA is advising consumers not to use this specific lot of the product."
Other cosmetics products that tested positive for asbestos and have been removed from the market are: "Beauty Plus Global Inc. City Color Collection Matte Blush (Fuchsia), Beauty Plus Global Inc. City Color Cosmetics Timeless Beauty Palette, Beauty Plus Global Inc. City Color Bronzer (Sunset), Beauty Plus Global Inc. Beauty Plus Global Inc. City Color Shimmer Bronzer (Caramel), according to the FDA.