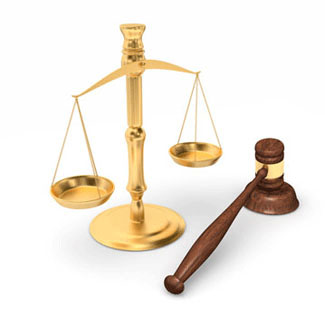 Keep Baby Powder Away From Babies
Thousands of talc-based consumer products may contain asbestos
Monday, December 21, 2020 - American mothers are concerned that Johnson's Baby Powder not only poses a cancer risk to them but also that they may have accidentally harmed their babies. As unspeakable as it is, Johnson's Baby Powder was directly marketed towards mothers and their babies, when the company placed the iconic Johnson's Baby photo on every bottle. Johnson's Baby Powder was advertised in print, television, and radio. The safety of the product was implied by the product's packaging, as being safe and pure enough to use on a newborn baby. The safety of Johnson's Baby Powder was unquestioned. Talcum powder cancer lawsuits attorneys provide legal representation for anyone involved in a talcum powder cancer lawsuit on a contingency basis.
Millions of mothers have dusted their infant's bottom with Johnson's Baby Powder several times per day, every day, for the first couple of years of their life, assuming it was safe. According to the most recent update on Wikipedia.com, "The brand dates back to 1893 when Johnson's Baby Powder was introduced. The product line consists of baby powder, shampoos, body lotions, massage oil, shower gels, and baby wipes. The brand has had a reputation for making baby products that are exceptionally pure and safe since at least the 1980s."
Johnson's Baby Powder packaging forced mothers to squeeze it out forming a cloud of dust that babies breathed that only now is known to be contaminated with asbestos, a known carcinogen. Not only does talc contain asbestos, but internal company memos from Johson & Johnson uncovered at many of the baby powder cancer trials indicate that the company knew about it since 1971. Other companies manufacture makeup and other beauty care products that are directed towards children that also contain asbestos. Today, however, using baby powder on a baby is the last thing a mother would want to do. Mesowatch.com writes, "the American Academy of Pediatrics began recommending keeping "baby powder" away from babies and small children."
Women's and young girl's cosmetics could be just as dangerous as Johnson's Baby Powder as they too have been tested and found to contain asbestos. A study commissioned recently by the independent Environmental Working Group (EWG) found that many more cosmetic products could cause cancer than previously expected. According to TreeHugger.com, "In a study conducted by the Scientific Analysis Institute in Greensboro, N.C., () which is considered a world leader in asbestos detection, analyzed 21 samples of cosmetics using electron microscopy and followed test procedures described by the Environmental Protection Agency. It found that nearly 15% of the samples contained asbestos, including products marketed toward children." Experts blame the Food and Drug Administration for bowing to pressure from cosmetic giants Johnson & Johnson, Revlon, Colgate Palmolive, and many others that routinely put profits before the health and safety of consumers. Asbestos has been found, according to MesoWatch.com in cosmetic products like "Mascara, Foundation, Face powder, Eyeshadow, Blush/rouge, and Lipstick.
There are currently over 20,000 lawsuits pending against Johnson & Johnson and other manufacturers, miners, and marketers of talc-based consumer beauty, health, and baby care products. Johnson & Johnson recently paid out 100 million USD to 1000 women with ovarian cancer in the largest talc/asbestos settlement to date.