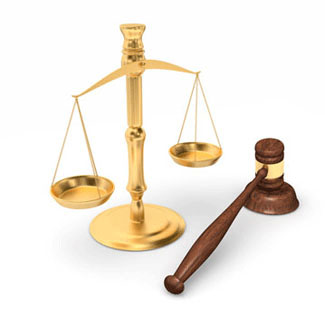 A Self Regulating Cosmetics Industry May Be Incapable of Policing Itself
More transparency is needed to ensure consumers that womens cosmetics do not contain talc
Tuesday, February 28, 2023 - About 40,000 women are seeking justice through talcum powder ovarian cancer lawsuits for the pain and suffering allegedly caused by using Johnson's Baby Powder that contained talc. As important as that is, it is equally as important for women to seek safer, healthier cosmetic alternatives going forward. Talcum powder has been tested by the US Food and Drug Administration, using the most advanced methods, and found to contain asbestos. Asbestos is a deadly carcinogen that may cause ovarian cancer when used regularly and repeatedly on the genitals. Scientists believe that there is no safe levels of inhaling or ingesting asbestos and that only one small particle is needed to cause cancer. Johnson & Johnson has responded by discontinuing sales of their iconic talcum powder worldwide and instead, replaced talc with cornstarch. Some consumer cosmetic products on the market today may also contain talc and by default, asbestos, and pose a potentially lethal health risk. No law or government regulation prevents a company from using talc in various cosmetic products despite all of the evidence linking it with asbestos. When a woman uses a cosmetic that contains talc, they may be inhaling particles of asbestos and are at risk of developing cancer or mesothelioma. According to Stacy Malkan, Co-founder of the Campaign for Safe Cosmetics, the cosmetics industry may be incapable of self-regulating and must do more to police itself. "When it comes to product safety, we need to transfer the burden of proof from customers to businesses. It is important for businesses to be more open about the substances they use and any potential hazards."
In 2018, Johnson & Johnson lost a talcum powder lawsuit brought against them by a group of 22 women who claimed that using Johnson's Baby Powder made from talc on their genitals caused ovarian cancer. Dozens of other lawsuits against the company had been decided against Johnson & Johnson for failing to warn consumers about the dangers of using talc on the genitals. Experts have discovered that particles of talc may enter the vagina, travel up through the Fallopian tubes, and become permanently lodged in the ovaries, causing buildup and oxidative stress that could lead to cancer. Johnson's Baby Powder and Shower to Shower powders were marketed directly to women in the humid southern United States for hygiene when the company first discovered in 1971 that asbestos lurked in their talc as was reported in Reuters. Millions of women shifted their use of Johnson's Baby Powder to their daily health routine and less towards using it to diaper their babies. Johnson & Johnson was ordered to pay $4.7 billion in damages to the plaintiffs, an amount that was reduced by half by the Missouri Court of Appeals. The ruling also served as a bellwether call to the FDA and the cosmetic industry, proving the industry was incapable of self-regulation and highlighting the importance of cosmetic product safety including the potential consequences of using talc laced with asbestos in cosmetic products.
Information provided by TalcumPowderCancerLawsuit.com, a website devoted to providing news about talcum powder ovarian cancer lawsuits, as well as medical research and findings.