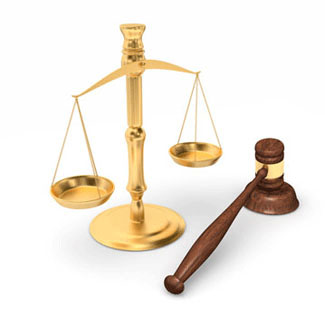 Johnson & Johnson Knew All Along Their Baby Powder Caused Cancer
Attorneys told a jury that the company was trying to protect their brand when they ignored public safety and covered up finding asbestos in their talc
Friday, September 3, 2021 - Accusations have been made during a recent talcum powder cancer trial against Johnson & Johnson about their true intention in covering up what they knew about their talc supply being contaminated with asbestos, a deadly carcinogen. According to internal company memos revealed during previous trials, executives at the highest levels knew asbestos was carcinogenic, and their talc was mined adjacent to, overlapping with, or interspersed with asbestos, and that there was no way to remove it. Memos offered in testimony under oath told jurors: "We May Have Problems," according to Reuters when referring to the company's position on asbestos contaminating their talc. The Reuters investigative report also alleges, "J&J didn't tell the FDA that at least three tests by three different labs from 1972 to 1975 had found asbestos in its talc, in one case at levels reported as "rather high." When pressed by the FDA to recommend a method to test their talc for asbestos, Johnson & Johnson proposed a method that would allow for a 1% asbestos limit in talc automatically, ten times greater than the limit the FDA proposed. While the latest statements may walk the line of hyperbole or exaggeration, it is undeniable that the company had an added responsibility to make certain their talc supply was safe, pure, and asbestos-free, because the baby care product industry was unregulated.
A woman suing Johnson & Johnson in the most recent talcum powder cancer trial told a Philadelphia jury last month that using Johnson's Baby Powder regularly for the last 34 years caused her ovarian cancer. Ellen Kleiner's attorneys further stated that the reason for the cover-up was to protect the billion-dollar brand they had built on the lie that their talc was safe enough to use on a baby. Attorneys argued the point that both Johnson & Johnson's baby care and cosmetics products division, and the cosmetics industry in general, has for than fifty years been exempt from federal regulation. The products a mother uses on her baby and the makeup a woman uses on her face are not subject to a single FDA test or approval before making their way to store shelves. In 2018, the FDA finally succumbed to pressure and tested Johnson's Baby Powder, and found it was contaminated with asbestos. Upon hearing how the company chose to cover up their asbestos findings, a Missouri appeals court judge once called the company's behavior "particularly reprehensible" and affirmed a $2 billion jury award. The United States Supreme Court refused to hear a further appeal after Judge William Kavanaugh recused himself without reason. Look a little closer and you'll discover that Judge Kavanaugh's father Edward was the president of the chief lobbying group that prevented the FDA looking too closely for asbestos in talc. WWD.com writes, "Kavanaugh is set to retire next month as chief of the Cosmetic Toiletry and Fragrance Association, the beauty and personal care products lobbying arm in Washington. He joined CTFA in 1972 at 31 as a lobbyist and became the association's president in 1983."
Information provided by TalcumPowderCancerLawsuit.com, a website devoted to providing news about talcum powder ovarian cancer lawsuits, as well as medical research and findings.