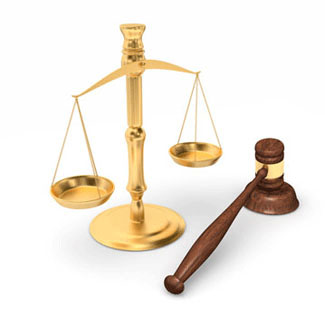 A Lawsuit Has Accused Johnson & Johnson of Targeting African American Women With Carcinogenic Baby Powder
A lawsuit filed by The National Council of Negro Women could cause thousands of women with allegedly talc-related ovarian cancer to come forward
Monday, August 9, 2021 - Johnson & Johnson has been accused by more than 25000 women with ovarian cancer of covering up what they knew about carcinogenic asbestos lurking in the talc they used in Johnson's Baby Powder. The company targeted young mothers with advertising that encouraged them to apply the powder they knew caused cancer to their babies behinds after each diaper change to promote dryness and to smell nice. It is not beyond the imagination to think that Johnson & Johnson could have stooped so low as to deliberately target African American women, a demographic the company thought to be less well-educated than their white counterparts, with cancer-causing talcum powder. Given the racially charged atmosphere of America today, Johnson & Johnson could be in big trouble based on their targeting of African American women with talcum powder advertising.
CBS News reports that the first ovarian cancer lawsuit has been filed by a group that looks to protect the civil rights of African Americans claiming that the company deliberately targeted Black Women in America with baby powder they knew could cause cancer. CBS News writes, "The National Council of Negro Women, or NCNW, filed a lawsuit Tuesday in the Superior Court of New Jersey. The organization claims in the lawsuit that several of its members have used Johnson & Johnson baby powder for years and now have ovarian cancer." The lawsuit brings to light internal Johnson & Johnson memos dating back to the early 1070s when asbestos was first discovered to be carcinogenic, which shows the company recommended specifically targeting African American women with their advertising. It is also worth noting that Johnson & Johnson played the race card by telling AA women that they would smell better and more like white women if they used Johnson's Baby Powder for feminine hygiene.
The currently filed lawsuit and others that will undoubtedly follow may be encouraged by investigative news reports. Reuters recently addressed Johnson & Johnson's racially biased ad campaigns in a special report titled, "As Baby Powder concerns mounted, J&J focused marketing on minority, overweight women." Reuters told readers that a marketing presentation made at Johnson & Johnson in 2006 looked to target African American and overweight women living in the hotter, sweatier climates in America. "The right place to focus, according to a 2006 internal J&J marketing presentation, was underdeveloped geographical areas with hot weather, and higher AA population, the "AA" referring to African-Americans," Reuters reports. Forbes also wrote: "Forbes magazine reports "J&J commonly distributed samples of its iconic baby powder to beauty salons and churches throughout the Black community, putting these communities at a greater health risk."
Lawsuits against Johnson & Johnson may be settled soon as the company has hired a bankruptcy law firm to explore spinning their talcum powder business and the legal claims that it carries, into a separate entity. This would shelter the half a trillion-dollar market capitalization of the parent company and could force quicker settlements. A bankruptcy court judge may decide to sell the Johnson's Baby Powder assets and use the proceeds to fund future legal obligations.">
Information provided by TalcumPowderCancerLawsuit.com, a website devoted to providing news about talcum powder ovarian cancer lawsuits, as well as medical research and findings.