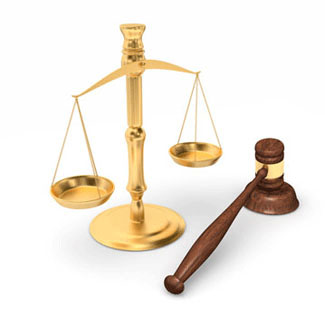 Plantiffs And Defendant Will Site Scientific Studies In Johnson's Baby Powder Trials To Come
There seems to be no definitive answer to the question if talc by itself is carcinogenic
Tuesday, March 21, 2023 - Although Johnson's Baby Powder has been a trusted household name for many years, a roaring debate has recently erupted over the safety of the iconic brand of talcum powder. Johnson's Baby Powder has been accused in numerous lawsuits and research papers of causing talcum powder ovarian cancer and mesothelioma, igniting discussions about corporate accountability, consumer awareness, and health fairness. Scientific investigations looking into the connection between talc-based cosmetics and powders and cancer have been contentious and are still being actively researched. The Mount Sinai Hospital in New York City's Dr. W.J. Henderson and associates released one of the earliest and most significant investigations in 1971. Talc particles were discovered in 75% of ovarian tumors, which led the study's authors to hypothesize that talc use may have a role in the emergence of ovarian cancer. Further research has produced mixed findings, with some pointing to a link between talc use and an elevated risk of ovarian and other malignancies while others have shown no connection. The Harvard University Nurses' Health Study, which followed more than 121,000 women for more than 20 years, is one of the most extensive studies to date. The study did discover a modestly elevated risk among women who admitted to using talc products for genital cleanliness, but it did not discover an overall increased risk of ovarian cancer connected with talc use.
In the ongoing discussion about the safety of talc-based products, such as Johnson's Baby Powder, these scientific investigations have been extremely important. Johnson & Johnson was criticized for failing to warn consumers or take the necessary precautions despite knowing for years about the dangers of talc-based products. The business has been on the losing end of multiple talcum powder cancer lawsuits in recent years, including one that saw a $2 billion decision against it in 2019. Concerns regarding the need for more consumer education and regulation in the cosmetics business have also been highlighted by the assertions that baby powder causes cancer. The lawsuits have spurred a wider discussion about the need for better transparency and accountability in the cosmetics industry and a lack of accountability by the FDA. Most consumers are ignorant of the possible cancer consequences of talc-based products. The safety of its talc-based products has been maintained by Johnson & Johnson, which claims that they are pure and asbestos-free. J & J has come under fire for mishandling the baby powder cancer allegations, including claims that it misled regulators and customers. Johnson's Baby Powder purchased locally from retail stores was randomly tested by the US Food and Drug Administration (FDA) in 2020, and asbestos, a known carcinogen, was discovered. Johnson & Johnson disputed the accuracy of the tests, asserting that the FDA's chosen scientific lab's new talc/asbestos testing technique was overly sensitive and resulted in erroneous findings. Johnson & Johnson claimed it was a lack of demand brought on by the media's inaccurate portrayal of the safety of the product that caused the corporation to stop selling baby powder in North America and later globally. The baby powder cancer allegations have also drawn attention to the disproportionately negative effects that environmental pollutants and carcinogens have on low-income and underrepresented communities. According to studies, these populations are more frequently exposed to environmental contaminants, such as talc-based goods, and as a result, they are at an increased risk of developing cancer. The need to address structural injustices in healthcare and public health as well as environmental justice has been raised as a result of this.
Information provided by TalcumPowderCancerLawsuit.com, a website devoted to providing news about talcum powder ovarian cancer lawsuits, as well as medical research and findings.