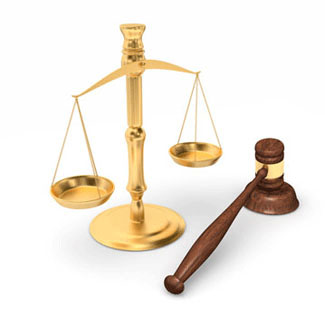 Court Appointed Talcum Powder Lawsuit Evaluator May Arrive At A Settlement Amount By The First Of April
Ten to twenty billion dollars may be enough to satisfy the claims of about 38000 talcum powder cancer victims
Monday, January 9, 2023 - Not a single person was laid off, lost their job, or was temporarily furloughed when Johnson & Johnson's questionable subsidiary LTL Management filed for bankruptcy. Not a single storefront was closed nor was any factory put out of business when the health care products giant created a separate entity, placed its talcum powder cancer liabilities under its umbrella, and asked a New Jersey bankruptcy court judge to consider restructuring it. New Jersey bankruptcy court Judge Kaplan agreed with Johnson & Johnson in thinking that only bankruptcy would allow the majority of claminants to see any money, and granted the company bankruptcy. In reality, bankruptcy affords Johnson & Johnson at least temporary protection from more than 38,000 talcum powder lawsuits registered by plaintiffs with ovarian cancer and mesothelioma that was caused allegedly by using Johnson's Baby Powder. Another huge problem that talcum powder plaintiffs see with the J&J bankruptcy scheme is that the company is under no time pressure to settle since no on-going business operations have been suspended because of the bankruptcy. The bankrupt company has no intention of ever opening. Johnson & Johnson has stopped selling Johnson's Baby Powder worldwide as a result of poor demand for the product based on what the company called misleading and inflammatory information.
The Texas Two-Step bankruptcy plan protects the parent company, Johnson & Johnson from legal liability for talcum powder cancer illnesses and cancer deaths. Johnson and Johnson's attorneys think that bankruptcy is the only way to satisfy such a large number of plaintiffs in a timely and financially satisfactory manner. A bankruptcy court-appointed evaluator is set to give his take on the amount of money it would take to settle the 38,000 talcum powder cancer cases within the first quarter of this year, and the amount is sure to be in the ten to twenty billion dollar range. J & J has stated that they are ready to do what it takes to settle all of the claims fairly but wishes to avoid paying what many have called lottery-like jury awards. To take each case to a lengthy trial would take decades to complete and most plaintiffs with ovarian cancer would have died by then. Attorneys think that many of the cases would fall by the wayside if left to stand on their merits. Dozens of talcum powder ovarian cancer lawsuits have either been decided in favor of the defense or overturned on appeal over the last five or so years. One case that has stood the test of time as a bellwether for future lawsuits is the one filed against Johnson & Johnson by 22 women with ovarian cancer. The women were awarded $4.2 billion in compensatory and punitive damages. The judgment for the plaintiffs was upheld by a Missouri appeals court judge, however, the amount of punitive damages was reduced in half to $2.1 billion, more in line with regulatory standards. The US Supreme Court's decision not to hear the case further cemented the plaintiff's position.
Information provided by TalcumPowderCancerLawsuit.com, a website devoted to providing news about talcum powder ovarian cancer lawsuits, as well as medical research and findings.