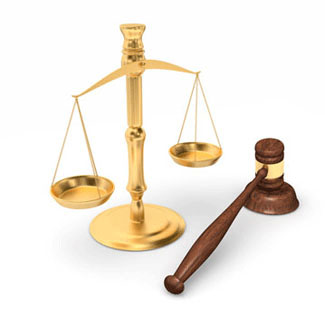 Revisiting The 2019 Johnson's Baby Powder Cancer Daubert Hearings
As trials in 2021 approach, plaintiff expert witnesses could prove Johnson's Baby Powder is, and has always been, contaminated with cancer-causing asbestos
Tuesday, December 15, 2020 - More than 20,000 lawsuits are pending against Johnson & Johnson where plaintiffs claim the regular and long-term use of Johnson's Baby Powder caused them to develop cancer. Two types of cancer are in focus. The first is ovarian cancer which is rare and deadly and is being attributed to women using Johnson's Baby Powder for feminine hygiene. The second cancer is mesothelioma, a disease limited to those who have inhaled asbestos. Asbestos is mined around the world in open-pit blasting operations alongside talc, the main ingredient in baby powder, and thousands of cosmetic products. Johnson & Johnson recently settled 1000 cases of alleged ovarian cancer against them for $120 million rather than go to court where plaintiff expert witnesses await them. Independent microscope research experts have repeatedly found talc in Johnson's Baby Powder, cosmetics, and other powders used in barbershops and beauty salons to contain cancer-causing asbestos. The talcum powder cancer lawsuit litigations against Johnson and Johnson the makers of the most popular feminine hygiene powder products, are handled by top national attorneys with vast experience and a winning track record against pharmaceutical companies and big corporations selling harmful products, medications and devices.
In July of 2019, a federal judge heard one expert after another, describe the talc/asbestos testing method they use and their findings. This was done to weed out those experts that were peddling "junk science" as Johnson & Johnson attorneys called it, from those whose testing methods held water. One important witness was Dr. Daniel Clarke-Pearson, a gynecological oncologist and professor of obstetrics and gynecology at the University of North Carolina-Chapel Hill, according to Expert Institute. Clarke's credentials include having published more than 200 peer-reviewed manuscripts, written more than 50 medical textbook chapters, and edited three medical textbooks, according to the Penn Record. Dr. Clark testified under oath that his research has led him to believe that women who use Johnson's Baby Powder on their genital region have a highly elevated probability of getting cancer. "Clarke-Pearson testified that his analysis led him to conclude that "the use of talcum powder products, including those manufactured by Johnson & Johnson, when applied to the female perineum, is a causative factor in the development of epithelial ovarian cancer." He estimated that the overall increase in ovarian cancer risk was 20-60%," Expert Institute reported. This testimony could help thousands of women with ovarian cancer prove a cause and effect relationship between using talc and developing ovarian cancer. The judge in the matter ruled early in 2020, that "the plaintiffs' experts were justified in saying that epidemiological studies had found a statistical association between genital talc use and ovarian cancer," according to Law 360.com.
Another expert whose testimony will be critical to plaintiffs against Johnson & Johnson is that of Georgia-based electron microscope researcher Dr. William Longo. Dr. Longo arguably has more experience testing Johnson's Baby Powder for asbestos than other researchers. His research includes testing unopened bottles of Johnson's baby powder procured from collectors over the internet and he uses the most sensitive form of microscope testing method. "Dr. Longo tested seventy-two (72) historical J&J and Imerys talc samples from the 1960s through the early 2000s for asbestos presence using TEM and PLM (transmission electron microscopy and polarized light microscopy). He found asbestos contamination in fifty (50) containers and therefore concluded that individuals who used J&J powder would have been exposed to significant airborne levels of regulated amphibole asbestos and fibrous (asbestiform) talc," McgivneyandKluger.com reported.