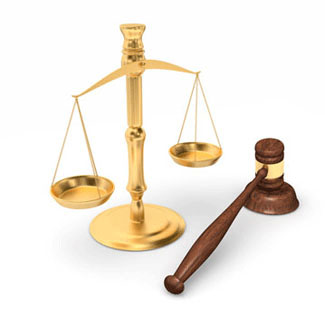 Mothers Should Be Alarmed That Baby Powder Could Cause Cancer
It is an outrage that Johnson & Johnson has marketed their alleged cancer-causing talcum powder to new mothers and infants without warning of the cancer risk from ingesting asbestos
Saturday, August 15, 2020 - New mothers around the world are making the shocking discovery that diapering their newborn babies with talc, like that found in an innocent-looking bottle of Johnson's Baby Powder, could cause cancer to both mother and child. For years, mothers have been reaching for Johnson's Baby Powder when their babies showed the first sign of diaper rash discomfort. For the first two to three years of life, Talcum powder is lavishly distributed onto the baby several times per day, resulting in a cloud of sweet-smelling talc dust and exposing both mother and child to carcinogenic asbestos. Inhaling talc dust contaminated with asbestos is the crux of thousands of talcum powder cancer lawsuits pending against Johnson & Johnson and other baby powder makers claiming that the product causes ovarian cancer and mesothelioma of the lungs years and often decades down the road.
Mothers should know that credible evidence now exists that shows talcum powders may be contaminated with asbestos. Tests performed by the US Food and Drug Administration (FDA) recently discovered particles of asbestos, a known carcinogen. In response, Johnson & Johnson recalled 33,000 bottles of one particular lot of baby powder and since then has discontinued selling Johnson's Baby Powder in the US. Mothers that seek the benefits that talc offered their children should consider throwing out their supplies of Johnson's Baby Powder and instead buy a cornstarch-based powder which is just as good at providing long-lasting smoothness and at absorbing moisture.
Better yet, a mother may consider lotions or other products. Doctors specializing in lung-related illnesses like asthma warn against using any powder at all on a baby due to the inhalation risks they present. According to DeseretNews.com, "Parents (should) worry about inhalation, regardless of the base ingredient of the powder, USA Today reported earlier this year. Inhalation is a particular concern for babies who have heart disease or asthma, or those who were born prematurely, said Dr. David Soma of the Mayo Clinic Children's Hospital to Mary Bowerman of the USA Today Network." "The talc powder is more concerning than cornstarch-based powder, but the big take-home message is that we don't recommend powders," Soma said."
More evidence of asbestos contamination may be at talc mines. Talc is the smoothest naturally-occurring mineral, mined at locations in the US and around the world adjacent to or on top of asbestos mines or deposits. Open-pit asbestos blasting operations disperse the carcinogen into the air to be scooped up by mineworkers when the dust settles. That dust, however, often also settles on neighboring residences and businesses. Locals living and working near asbestos mines report an increase in lung cancer as do the miners covered in it. You can assume that airborne asbestos falls on talc mines as well, contaminating the product. The FDA states that there is no way to remove asbestos from talc, and there is no safe level of ingesting asbestos.