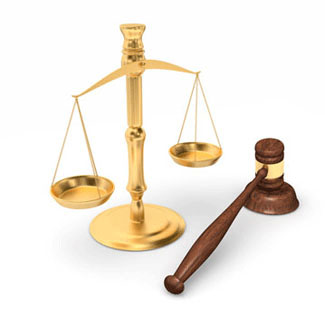 JNJ Talc Supplier Sells Entire North American Operation To Magris Resources Canada Inc
A lack of demand and an avalanche of talcum powder asbestos lawsuits have forced a major talc mine out of business
Wednesday, October 21, 2020 - Liquidating an entire company does not foster confidence in the marketability of a product, however, companies may be required to do so by a bankruptcy judge. Imrey's Inc entered bankruptcy in 2018 as a result of an avalanche of lawsuits naming the company as a co-defendant in Johnson's Baby Powder Ovarian cancer lawsuits. More than 20,000 individual women claim that using Johnsson's Baby Powder regularly and for many years contributed to their ovarian cancer. Several of the women have died and the lawsuits are being continued by their estates. Talcum powder cancer lawyers offer a no obligation and free consultation to families and individuals nationwide before filing a claim.
Imerys Inc., the sole talc supplier for Johnson & Johnson, had agreed to sell its North American operations to raise money for an escrow fund to pay future talc/ovarian cancer settlements. The Imreys sale mirrored Johnson & Johnson discontinuing selling Johnson's Baby Powder in North America, a move the company executed earlier this year. Johnson & Johnson cited a lack of demand based on adverse publicity surrounding talc asbestos contamination and causing cancer and mesothelioma. Vermont Business told readers that the Imerys sale has gone through. " Toronto-based mining company Magris Resources Canada Inc has entered into a definitive stalking-horse agreement to acquire substantially all the assets of Imerys Talc America Inc, Imerys Talc Vermont Inc and Imerys Talc Canada Inc (collectively, the "North American Talc Business") for US$223 million."
The sale of the lifelong talc mines and the processing plants to an industrial company underscores the fact that talc is no longer a viable option to be used by the health and baby care products industry. Instead, talc will continue to be in demand for industrial application thought to be less deadly than using baby powder for deodorant or on a delicate baby's bottom. According to PR Newswire, Magris Resources Canada Inc. offers talc and related minerals among other mining resources to industrial customers. Aaron Regent, Chairman & CEO of Magris reported in a news briefing: "We are excited to acquire the North American Talc Business, which is underpinned by high-quality, long-life assets that produce a variety of talc products for blue-chip customers in diverse industrial end markets."
Selling talc mining operations and related assets put a nail in the coffin of Johnson & Johnson's baby powder sales which were discontinued in North America and lends credibility to jury awards in the billions of dollars that have been made in the last three or four years. Users of Johnson's Baby Powder containing Imreys talc have been awarded large punitive damage awards and forced Johnson & Johnson to settle around 1000 cases this month for about 100 million dollars. Women that have developed ovarian cancer and have used Johnson's Baby Powder for feminine hygiene have alleged that asbestos and other elongated fibers contained in talc caused their cancer. If you or a loved one have developed ovarian cancer or mesothelioma and have used Johnson's Baby Powder or Shower to Shower products regularly and for more than a few years, you should speak with a Johnson's Baby Powder Cancer Attorney.