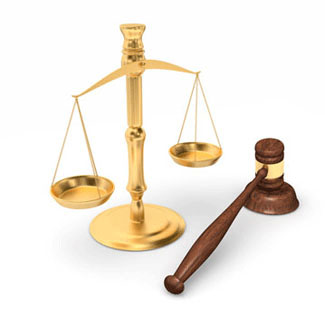 Four Major Retailers Pull Johnson's Baby Powder From Shelves
Retailers across the country have stopped selling Johnson's Baby Powder fearing asbestos contamination in the closest possible action to a recall of the product
Tuesday, October 29, 2019 - California Proposition 65 is an official list of the products sold in the state that contain carcinogenic substances. The list is published at the entrance of retail stores throughout the state and serves to alert the public that a danger to their health may exist. The retailer must decide whether or not the profits that they make selling the product in question are worth what they will lose by failing to conform to the list and potentially alienating customers. Sometimes retailers are so concerned with the public health hazard that a product presents that they will voluntarily stop selling it as retail giants like Walmart and others have done with Johnson's Baby Powder. The other day, retail giants Walmart, Target, CVS, and Rite Aid pulled all bottles of Johnson's Baby Powder from their shelves and discontinued selling them when the news became public that the US Food and Drug Administration found particles of asbestos, a known carcinogen, in a bottle of Johnson's Baby Powder that the agency tested. Johnson & Johnson voluntarily recalled a batch of 33.000 bottles of their iconic baby powder when the news of the FDA's test results was made public. Johnson & Johnson was not overly concerned with the test results, however, as the company thinks that the samples of talc that were tested may not have been in pristine conditioned, factory sealed, and potentially tampered with. The company said the recall was being done out of an "abundance of caution."
The FDA findings confirmed what plaintiffs have been alleging that Johnson's Baby Powder contains the asbestos that contributed to them developing ovarian cancer and mesothelioma. Juries from California to New York have ruled in favor of plaintiffs that claim to have developed a deadly form of cancer from using Johnson's Baby Powder every day as directed on their genital region for feminine hygiene. Particles of talc have been found in the ovarian tissue samples of 22 women who had died from the disease prompting the original ovarian cancer concerns. The number of lawsuits has grown now to approximately 20,000 and includes roughly one-third that alleges that Johnson's Baby Powder contains asbestos that caused their mesothelioma. Talcum powder cancer lawsuits continue to be filed from families and people harmed from long term use of the product and national attorneys with vast experience representing American families and individuals offer a free consultation before filing a claim.
Not only have jury awards in the billions of dollars garnered media attention, but other events have fueled the current firestorm surrounding Johnson's Baby Powder. Investigative reporters at Reuters have written that internal company memos dating back to the early 1970s show that JNJ knew that their talc supply was contaminated with asbestos and failed to warn consumers. Another Reuters inquiry found that when originally confronted with the talc/asbestos connection marketing executives chose to target overweight African American women with their advertising, a demographic they thought was a less well-informed demographic. Most recently the US Department of Justice (DOJ) launched an investigation of the company to determine whether or not the company's CEO lied to the American public with claims that Johnson's Baby Powder was pure and safe enough to use on your baby.