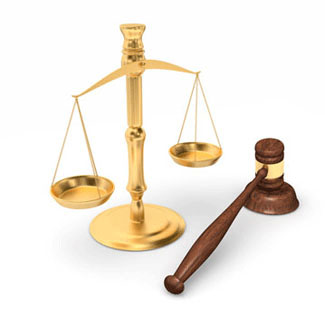 New Study Finds Asbestos Fibers in Lung Tissue of Mesothelioma Victims
There is no more conclusive evidence than finding traces of asbestos in the lungs of people who's only possible exposure could have been cosmetic talcum powder
Wednesday, April 1, 2020 - Researchers at Medical Research.com have found asbestos fibers in the lung tissue of patients with mesothelioma and have concluded that there is a strong link with having used cosmetic talcum powders regularly, repeatedly, and over many years. In a recent report dated March 18, 2020, Theresa S. Emory MD., of the Department of Pathology, Peninsula Pathology Associates, Newport News, VA found that talc products were contaminated with asbestos and caused mesothelioma in a large percentage of the 75 people in the study. Dr. Emory was asked to describe the study and its findings and responded without qualification that talc is contaminated with asbestos and directly causes cancer of the lungs: "Cosmetic talc products can contain asbestos, which is the primary cause of malignant mesothelioma. We investigated 75 individuals with malignant mesothelioma, whose only known exposure to asbestos was repeated exposures to cosmetic talcum powder. 83% of the individuals were female and several occurred in barbers/cosmetologists. 16% occurred in individuals younger than 45 years old, and on average the subjects were 11 years younger than predicted, based on SEER data. The asbestos fibers in tissue samples that were examined in 11 cases were identical (anthophyllite and tremolite) to those identified in cosmetic talc." Talcum powder cancer attorneys are helping women and families nationwide and offer a free consultation.
Dr. Emory recommends that the government should consider a ban on cosmetic talc powder and pointed out that safer alternatives were already on the market. "Due to the lethality of malignant mesothelioma, the FDA should consider strictly regulating, or banning, asbestos-containing cosmetic talc products, as nontoxic alternatives are readily available."
Lawsuits have been filed by both men and women that have inhaled talcum powder dust, mostly Johnson's Baby Powder or Clubman products, after getting a haircut, showering or diapering their infants and consequently developing mesothelioma from the asbestos that contaminates the product. Researchers and the US Food and Drug Administration (FDA) have repeatedly tested Johnson's Baby Powder and other talc-based cosmetics and have found them to contain deadly asbestos fibers. Also, occupational users of talc such as barbers and beauticians have been at risk daily and for decades having never given the safety profile of Clubman brand talcum powder a second thought.
This brings to mind the fact that people from all walks of life have taken talc's safety for granted thinking that if it was not safe the FDA would not let it on the market, however, for some inexplicable reason, cosmetic talc has escaped government scrutiny and is not under the jurisdiction of any government product or food safety agency. For over 50 years the cosmetics industry has been left to self-regulate and in a classic example of the fox guarding the hen house has looked the other way when asbestos fears were first raised over 50 years ago. Instead of taking asbestos-contaminated talc off of the market, cosmetic testers declared talc to be pure, safe and "asbestos-free," a statement the Department of Justice is now investigating executive at Johnson & Johnson for making as being a blatant lie.