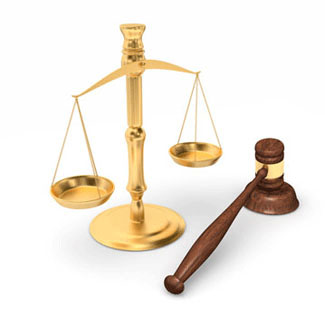 Barbers Are Suing Clubman Brands For Allegedly Causing Mesothelioma
Occupational users of talc products have developed lung cancer allegedly from using talcum powder on customers after thousands of haircuts
Monday, March 9, 2020 - Thousands of people whose occupation it is to cut hair for a living such as barbers and beauticians could have been exposed to inhaling asbestos that contaminates airborne talc fumes when slap-dusted on a customer's face and neck after completing a haircut. The typical barber can perform 10 -20 haircuts per day, amounting to several hundred per month, and get a lung-full of talc asbestos with each inhale they take for minutes after every customer. Two barbers are suing the Clubman company, the Johnson & Johnson of commercial barber-shop talc manufacturers and suppliers, for failing to warn barbers that their product contained the deadly carcinogen asbestos. Courtroom View News (CVN) is reporting on the trial that for only the second time consists of multiple plaintiffs suing cosmetics manufacturers. The first was the New Jersey trial that resulted in 4 plaintiffs being awarded $750 million, automatically reduced to $180 million, for their mesothelioma from using Johnson's Baby Powder according to CVN. That trial was significant for several reasons. The first is that New Jersey is Johnson & Johnson's home and state of domicile and the company is the state's largest employer. Also, Johnson & Johnson's CEO was forced to testify during the punitive damages portion of the trial and admitted under oath that he does not read his company's asbestos-related scientific memos thoroughly, and instead refers them to experts within the company giving jurors the impression that his company was too big and important to personally care about such trivial issues. Talcum powder cancer lawsuits are handled by national attorneys with a winning track record litigating against big corporations and offer a no obligation and free consultation.
Johnson & Johnson are defending against about 16,000 lawsuits that have been filed or are under consideration because Johnson's Baby Powder, the company's iconic brand of baby care product, probably contains a carcinogen called asbestos and could be responsible for causing mesothelioma a rare and deadly form of cancer of the lining of the lungs. Plaintiffs around the country have been awarded hundreds of millions of dollars in jury awards as a result of bellwether and highly publicized lawsuits which have invited the US Federal government to become involved and hold Johnson & Johnson and also the entire cosmetics industry accountable for failing to warn their customers of the health hazards of using their products made with talc.
The FDA has conducted tests using independent third-party labs and scientists have found asbestos in Johnson's Baby Powder and also certain brands of cosmetics sold to teenage girls through Claire's stores. Lawsuits have been filed against major cosmetics companies Colgate Palmolive and Revlon also for causing mesothelioma in customers that used their products regularly over a long period. The US Department of Justice is currently investigating Johnson & Johnson's CEO for allegedly lying about what he knew and when he knew it regarding asbestos contaminating the company's talc supply and seek an answer to why he failed to warn consumers. The United States Congress has held hearings and have heard the testimony of the world's leading mineral testing experts and concluded that a more sensitive talc testing methods, the liquid separation method, would produce consistently-positive asbestos test results.