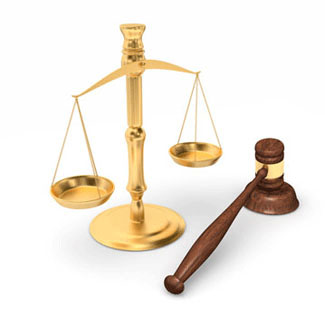 Reuters Report Blames The FDA For Failing To Test Baby Powder For Cancer-Causing Asbestos
For nearly 50 years, the Food and Drug Administration has deferred talc asbestos testing to the manufacturers of cosmetics and health care products
Tuesday, November 24, 2020 - Americans assume that the health and beauty products that are for sale are tested by The Food and Drug Administration (FDA) and have cleared the hurdles. Consumers are shocked when told that this is not the case. Cosmetic products such as deodorant, makeup, and baby powder were never been tested by the FDA until as recently as 2019. Even today the cosmetics industry is considered to be "self-regulating." Talcum powder cancer lawyers representing Americans nationwide, offer a free consultation before filing a claim.
According to the Reuters report, "Over the past 50 years, the FDA has relied upon-and often deferred to-industry even as outside experts and consumers repeatedly raised serious health concerns about talc powders and cosmetics, a Reuters investigation found. Again and again, since at least the 1970s, the agency has downplayed the risk of asbestos contamination and declined to issue warnings or impose safety standards, according to documents produced in court proceedings and in response to public records requests."
It took the pressure of billion-dollar jury awards to individuals with ovarian cancer and an active Department of Justice criminal investigation to get the FDA to take action, according to Reuters. The FDA eventually took up the issue of whether or not Johnson's Baby Powder contained asbestos and hired an independent microscope testing lab to conduct a talc/asbestos analysis. The results found that Johnson's Baby powder contained asbestos, a known carcinogen, and Johnson & Johnson responded by recalling 33,000 bottles of Johnson's Baby Powder from US store shelves. Plaintiff expert witnesses tested talc manufactured in the 1970s, purchased unopened from collectors over the internet, and contained asbestos. Thousands of women with ovarian cancer now attribute their disease to using Johnson's Baby powder and Shower to Shower Body Wash regularly for many years. All the while, the FDA looked the other way as millions of people were sickened by the product. Thus, the question becomes, why did the FDA shirk the responsibility to ensure cosmetics products that contain talc were safe, pure, and asbestos-free as Johnson & Johnson continues to claim?
That very question was tackled by a Reuters investigation that has been cited repeatedly by plaintiff lawyers suing the company for failing to warn them of the health dangers of talcum powder and talc-based cosmetics. A Reuters special report titled: "FDA bowed to industry for decades as alarms were sounded over talc," speaks to Johnson & Johnson's influence inside special divisions of the FDA that were set up to monitor talc safety, but did everything they could to make sure asbestos would not be found. The testing method endorsed by FDA officials uses an amount of talc that is microscopically small and unlikely to find the carcinogen. Not finding asbestos is such a sample in no way would indicate that asbestos could be found had the sample size been larger. Georgia based microscope biologist Dr. William Luongo testified that he and other researchers use a testing method that employs a greater sample size and have found Jonson's Baby Powder to contain asbestos.