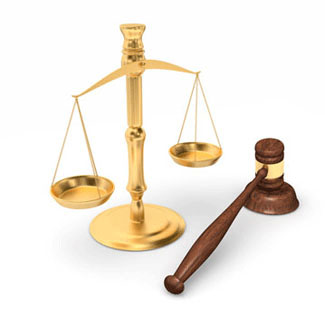 Johnson & Johnson's Talcum Powder Asbestos Mesothelioma and Ovarian Cancer Year In Review
J & J's CEO resignation and talcum powder's bankruptcy were the main events in the Johnson's Baby Powder cancer saga
Monday, January 3, 2022 - It has been a tumultuous year for talcum powder cancer plaintiffs that are suing Johnson & Johnson alleging their ovarian cancer was caused by using Johnson's Baby Powder. The number of women that have filed talcum powder cancer lawsuits against Johnson & Johnson grew to more than 40,000, and that number could be just a fraction of those who have been injured. Women with ovarian cancer may be left in the lurch as Johnson & Johnson seeks to insulate billions of dollars in cash from baby powder cancer legal liabilities by spinning off their talc business and declaring it bankrupt.
It has been more than one year since talcum powder cancer warnings advised consumers to replace all of their health, baby, bath, beauty, and other products that contain talc with others that are made from cornstarch or arrowroot. Consumer.org told readers to avoid baby care products that contain talc and to: "use a cornstarch-based powder instead of talcum powder." Popular deodorants like Old Spice and Mennen that contain talc were suspected of also containing asbestos. Many companies have taken the queue and made the most of their cornstarch products by marketing them specifically as "talc-free," hoping to capitalize on the trend towards safer cosmetic products. School teachers around the country were advised to stop allowing their students to clap the chalkboard erasers after class to clean them as the chalk may be talc and contain asbestos. Beauty salons and barbershops were also warned this year that dusting each client with Clubman brand talcum powder after every haircut could be exposing them to deadly amounts of talc with asbestos.
Despite the evidence linking Johnson's Baby Powder talc with asbestos, Johnson & Johnson continue to believe their baby powder is safe, pure, and asbestos-free. To highlight the laughability of such a denial, several baby powder manufacturers like Angel of Mine Baby Powder updated their baby powder product labeling to reflect the talcum powder cancer link. "This product contains talcum powder and is intended for external use only. Frequent application of talcum powder in the female genital area may increase the risk of ovarian cancer." One of the more insidious features of mesothelioma and ovarian cancer is that the diseases have a latency period when a person thinks they are free and clear of the disease, but it has taken hold. Cancer and mesothelioma have a latency period of ten to twenty years from one's initial exposure before the symptoms lead them to seek a medical professional's diagnosis. This leaves millions of American moms and their babies at risk of serious lung diseases in the future. Talcum powder cancer lawsuits against J& J in 2021 have been postponed until the company's talcum powder bankruptcy issues are resolved. In October 2021 Alex Gorsky, the chairman of Johnson & Johnson was chastised by the head of a Congressional Subcommittee on Talcum powder safety for failing to show up and answer questions. In August Gorsky announced his intention to resign from his position under the crushing burden of tens of thousands of lawsuits, after more than a decade at the helm.
Information provided by TalcumPowderCancerLawsuit.com, a website devoted to providing news about talcum powder ovarian cancer lawsuits, as well as medical research and findings.