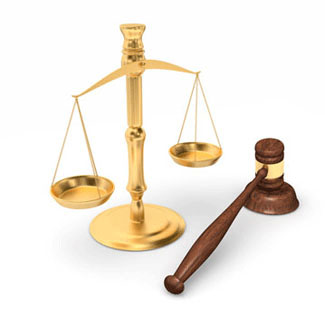 Asbestos Is Present In Most Brands of Cosmetic Talc - FDA Findings
The FDA has conducted tests that show talc is generally contaminated with asbestos, a known and deadly carcinogen
Monday, March 16, 2020 - Cosmetics Design reported on the just-released FDA initiative that tested and analyzed more than 50 samples of talc-based consumer cosmetic and toiletry products and that found 9 products tested positive for asbestos, a deadly, carcinogenic mineral mined around the world close to talc. AMA Analytical Services tested over 50 samples for contamination; 43 came up negative and the following 9 beauty products tested positive for asbestos, followed by their manufacturer: Johnson's Baby Powder, Johnson & Johnson, Claire's Compact Powder style #83915-9, Clair's, Clair's Contour Palette style #40194-3, Claire's, JoJo Siwa Makeup Set, Clair's, Contour Effects Palette 2, City Color, Timeless Beauty Palette, City Color, Matte Blush (Fuchsia), City Color, Shimmer Bronzer (Caramel), City Color, and Bronzer (Sunset), City Color," according to Cosmetics Design.com. Talcum powder attorneys are helping families and individuals understand their rights and offer a free consultation with no obligation to file a claim.
The U.S. Food and Drug Administration (FDA) announced on March 12, 2020, that the three products that were sold through Claire's Stores both in malls and online have been voluntarily recalled by the company and that consumers are required to return unused amounts of the product to Clair's for a full refund. "The three products that are being recalled are Clair's Eyeshadows, Claire's Compact Powder and Claire's Contour Palette." according to the FDA as reported by Live Sciences.com which also told its readers that asbestos is easily inhaled when someone uses baby powder or cosmetic powders. Cosmetic that contain asbestos and are used regularly can cause mesothelioma, the signature disease of asbestos and rare and deadly cancer of the lining of the lungs. Cosmetics users should not be fooled into thinking that they are only using a little makeup powder as experts agree that there is no safe level of asbestos expose and that cancer can take decades to present itself after being exposed to asbestos. Scientists have concluded that there is no way to completely remove asbestos and other dangerous fibers from talc once contaminated.
A spokesperson for Claire's stated that they were not aware of any illnesses caused by their products and repeated the Johnson & Johnson statement that the recall was only "out of an abundance of caution." Last year Johnson & Johnson recalled 33,000 bottles of their iconic John's Baby Powder after FDA tests found asbestos and claimed their recall was for an identical reason. After losing the most recent lawsuit that alleged that 4 plaintiffs developed mesothelioma from a lifetime of using Johnson's Baby Powder, and awarded $750 million by the jury, Johnson & Johnson backed off from their usual statement that Johnson's Baby Powder is "pure and asbestos-free." In a similar case, a plaintiff whose occupation was being a barber cutting Mel's hair is alleging that his mesothelioma was caused by liberally dusting Clubman Talcum Powder on his customers several times per day for decades. When questioned under oath, the CEO of Clubman admitted that his company had never tested their product for the presence of asbestos.
The findings of asbestos in so many talc-based cosmetic powders raises concern that users may be playing the odds with their health and that they will eventually be exposed to inhaling asbestos, a known carcinogen. An alternative is to avoid any cosmetic powder made from talc and instead use cornstarch-based powder which is usually cheaper and performs as well as or better for creating skin smoothness and absorbing odor and moisture.